10 Ways Google Has Changed the World
Money is not a client of any investment adviser featured on this page. The information provided on this page is for educational purposes only and is not intended as investment advice. Money does not offer advisory services.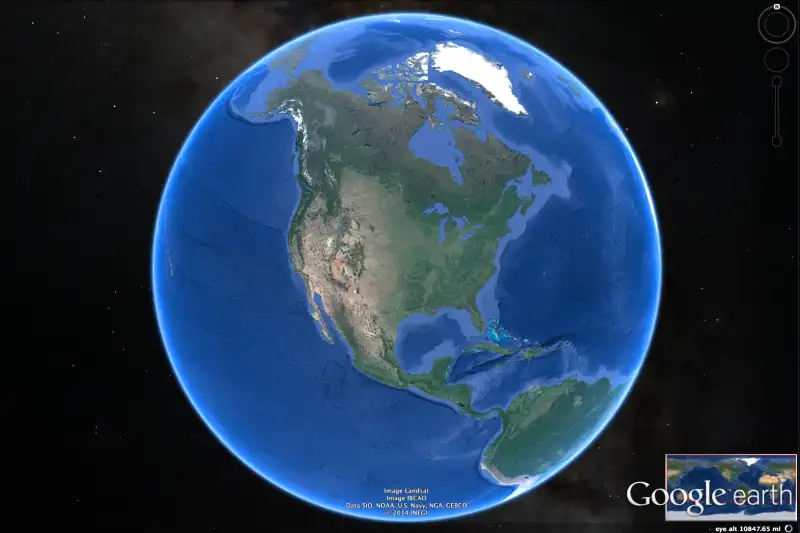 Back in 2004, investors weren't entirely sure what to make of Google, and skeptics abounded. Fast-forward to today, when we can look back at how far the company has come, in ways that inspire both awe and concern. Below are 10 examples of its influence.
1. It has changed our language. Despite Microsoft's best efforts, there's a reason "Bing" never caught on as a verb, let alone as a beleaguered anthropomorphic meme. The phrase "to Google" is so popular that the company is actually worried about losing trademark rights if the term becomes generic, like "escalator" and "zipper," which were once trademarked.
2. It has changed our brains. Recent research has confirmed suspicions that 24/7 access to (near) limitless information is not only bad for human discourse—it's also making us worse at remembering things, regardless of whether we try. And even if we aren't conscious of it, our brains are primed to think about the Internet as soon as we start trying to recall the answer to a tough trivia question. Essentially, Google has become our collective mental crutch.
3. It set the stage for Facebook and Twitter's sky-high valuations. Yes, lofty valuations based on mere speculation were also common back in the dot-com fervor of the '90s, says Ed Crotty, chief investment officer for Davidson Investment Advisors. But Google broke new ground by proving that even just the potential for a huge audience could pay off in a big way.
"In the early days, when people were thinking in terms of web portals, the barriers to entry didn't seem high for search," Crotty says. That meant Google's competitive advantage wasn't clear. But "the tipping point was when Google was able to scale up their audience enough to attract ad agencies, and then further improve their algorithms, since those get better with scale. That's partly why you see tech companies now willing to forgo profits for a period of time in order to build an audience." And also why investors are willing to throw money their way.
4. It has taken over our cell phones. Since the first Android phone was sold in 2008, Google's mobile operating system has bulldozed the competition. Today it claims nearly 85% of market share, nearly doubling its hold over the last three years. Next stop, self-driving cars?
5. It has transformed the way we use e-mail. Gmail was invented a decade ago, before bottomless inboxes were a sine qua non. It's hard even to remember those dark ages when storage space was sacred—and deleting emails was as tedious-but-necessary as flossing. Today our accounts serve as mausoleums, housing long-forgotten files, links, and even whole relationships. Google itself has touted alternative uses for Gmail, such as setting up a virtual time capsule for your newborn—though in practice accounts can't be owned by anyone under 13. But even that last point is about to change.
6. It's changed how we collaborate. Back in 2006, Google acquired the company behind an online word processor named Writely. With that bet, Google created a world where it's taken for granted that people can collaborate on virtually any type of document, whether for work, play, or (literally) revolution.
7. It has allowed us to travel the globe from our desks. Yes, MapQuest was popular first. But Google Maps (and Earth) has become much more than a tool for measuring travel routes and times. Since Google Street View came onto the scene in 2007, it's been possible to "visit" distant destinations, give friends a virtual tour of your hometown, plan ahead of trips, and waste even more time on the Internet. Of course, the more popular a tool, the more useful it is to those who'd like to spy on us.
8. It has influenced the news we read. Ranking high in Google search results is serious business and can have a profound effect on the success of companies, media outlets, and even politicians. When I just Googled "how SEO affects journalism," this link was at the top of my search results. How is that significant? Well, for one, that story itself has been so successfully search engine optimized that it still tops the list despite being four years old.
But most importantly, many of the concerns raised in the piece have not gone away—such as the pressure to "file some pithy blog post about the hot topic of the moment" at the expense of covering stories that would be prioritized based on traditional measures of newsworthiness. What that means for you, the reader: more headlines like this and this.
9. It has turned users into commodities. We all love free stuff, but it's easy to forget that services offered by companies like Google and Facebook aren't truly "free," as data expert Bruce Schneier has pointed out. Remember that all of your data (across ALL of the services you use, and that includes Calendar, Maps, and so on) is a valuable good that Google is packaging and selling to its real customers—advertisers.
10. It's changed how everyone else sees YOU. Unlike your Facebook profile, the links that turn up when potential employers (or love interests) Google you can be near-impossible to erase. Perhaps unsurprisingly, Google uses the fear of embarrassing search results to encourage people to manage their image through Google+ profiles.
Related:
4 Crazy Google Ambitions
The 8 Worst Predictions About Google