Here's What's Open During the Government Shutdown — And What's Closed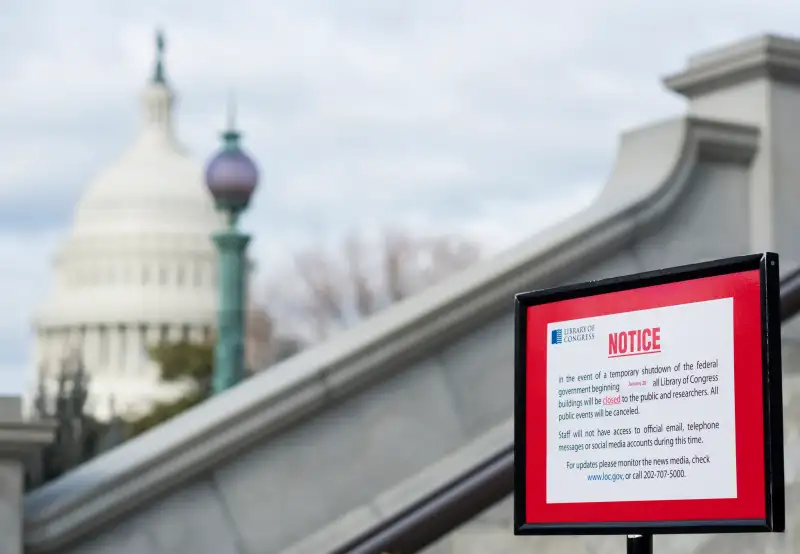 Bill Clark—CQ-Roll Call,Inc.
Eager tourists hoping to catch a glimpse of the Statue of Liberty in New York this weekend were left disappointed when the national landmark became one of several federally run sites and buildings closed due to the government shutdown.
Lawmakers failed to pass a short-term spending bill midnight Jan. 20, resulting in a partial government shutdown on the anniversary of President Donald Trump's inauguration. The bill required 60 votes to pass — a procedure Trump suggested lawmakers alter with the nuclear option in a Sunday tweet.
Last seen for 16 days in Oct. 2013, a government shutdown largely impacts government employees, agencies and federally controlled buildings and sites. Thousands of federal employees, including White House staffers, are furloughed — or, sent home without pay — during the shutdown.
However, "essential" services like the armed forces and entitlement programs will not be shut down. U.S. residents are still able to send mail, receive Social Security benefits, travel by plane and train and visit some national parks and landmarks.
Indeed, the Trump administration encouraged national parks officials to keep sites open without full staffing during the shutdown in an effort to minimize public outcry, according to the Washington Post. That effort has taken shape in different forms at a variety of parks, with the Statue of Liberty closed over the weekend in New York, but the Grand Canyon still open to the public. (However, New York Gov. Andrew Cuomo announced Sunday the state would fund the reopening of the Statue of Liberty and Ellis Island sites during the shutdown.)
While it is unclear how long the shutdown will last, here's what is closed and what is open during the shutdown. For more on how it will affect you, read Money's previous coverage.
What is closed during the government shutdown?
As a result of a number of employees furloughed thanks to the shutdown, a number of federal agencies and offices are closed or not fully operating. That includes the Internal Revenue Service, which won't provide customer service during the shutdown. Other agencies like the Department of Education and the Department of Health and Human Services also furloughed employees, resulting in a halt in services.
Some national parks and federal buildings like the Library of Congress in Washington, D.C., are closed as a result of the shutdown.
A number of federal research centers are also closed, resulting in an uproar in the scientific community as it interrupts research.
What is open during the government shutdown?
Postal services will still be available, Social Security checks will still come and Medicare and Medicaid programs will still go on during the government shutdown.
Additionally, airports will still be open and trains, including Amtrak, will still be running. Federal courts will also stay open — and will continue to stay open for up to three weeks amid a government shutdown. "Most proceedings and deadlines will occur as scheduled," U.S. Courts said in a statement, though some hearings and filing dates may be rescheduled if an attorney from an Executive Branch agency is not working.
The Smithsonian Institution, which includes a number of museums and the National Zoo in Washington, D.C., was open over the weekend and on Monday, thanks to funding from last year. It is unclear how long the Smithsonian museums and research centers will stay during the shutdown, though a tweet from the institution said it will update visitors "as soon as we know."
For those living in the nation's capital, Washington, D.C., officials said the city government will remain open.