You Can Now Buy Harry Potter's Childhood Home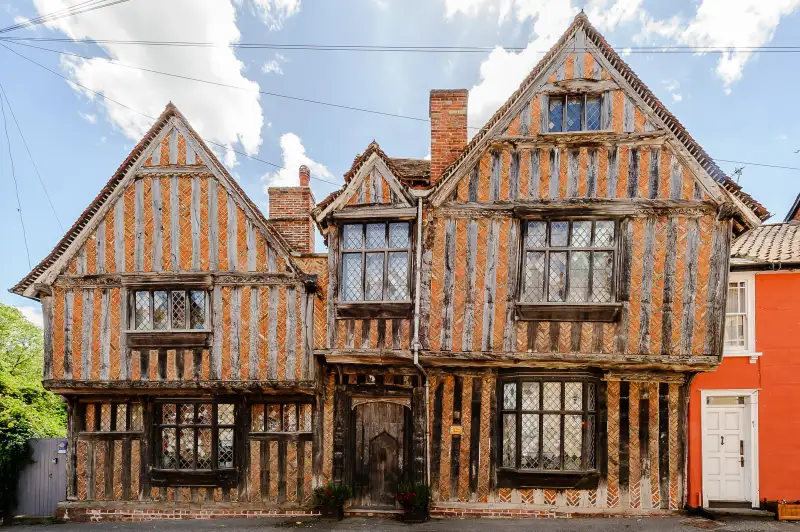 A 14th-century cottage that was used as the fictional birthplace of Harry Potter is on sale for about $1.3 million.
De Vere House, which is located in Lavenham, a medieval village 90 miles north of London, was used in Harry Potter and Deathly Hallows: Part One, as the birthplace of eponymous character and the location where Potter's parents were killed by the evil wizard Voldemort. The property forms part of the fictional village of Godric's Hollow, which was also the hometown of Albus Dumbledore. In the film, the house is depicted opposite a graveyard, with a Christmas tree in the window and music emanating from the house.
Beyond its Harry Potter fame, De Vere House has a storied history. According to the property agents Carter Jonas, it was owned from the 14th to 17th centuries by the powerful de Vere family— which was known to be the second richest family in Britain after the King. The six-bedroom property, which is currently split in two, has a reception hall, drawing room, sitting room, dining room and two kitchens.