These States Offer the Most Help for Buying a Home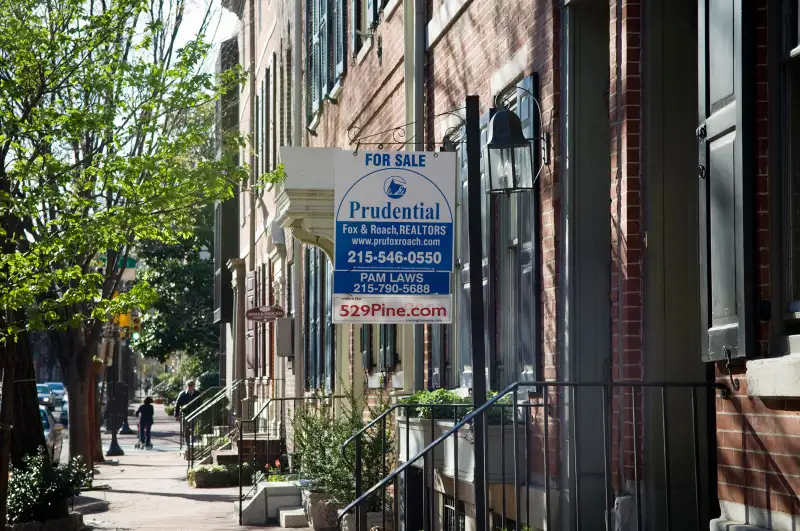 Trying to scrounge together a down payment for a house? Your first instinct may be to hit up mom and dad. One more option you shouldn't overlook: The state where you live.
Each of the 50 states has some sort of program to help homebuyers, especially those making their first purchase, according to mortgage Web site HSH.com, which recently compiled data and ranked the states.
The most generous state of all is Pennsylvania, where homebuyers have access to no fewer than 11 programs, including ones for first-time and repeat buyers, and even assistance for homeowners looking to make improvements. The Keystone state was followed by Wyoming and New York.
While not necessarily new, state homebuyer assistance programs may be more critical than ever. That's because seven years after the 2008-2009 financial crises, lingering after-effects like depleted savings and an expensive rental market have made it particularly hard for 20- and 30-somethings to buy homes.
Traditionally, getting a mortgage in the strictly private market requires a down payment of 20%. Yet the Federal Housing Administration makes it possible to buy homes with as little as 3.5% down, with the caveat being that you will be required to pay mortgage insurance. The assistance offered by states -- often in the form of grants or no-interest loans -- can help get you to the finish line.
Not all programs are available to all would-be homeowners. As well as targeting groups like veterans and the disabled, many state programs have income caps that reduce or eliminate benefits for those making more than a certain amount. One thing you shouldn't assume, however, is that programs only target the needy. Many are open to middle-income earners.
For instance, Pennsylvania offers closing-cost assistance up to $6,000 in the form of a no-interest 10-year loan to borrowers at participating lenders. The program is open to all borrowers regardless of income or whether it's your first home. In addition, first-time homebuyers (and some repeat buyers) can turn the first $2,000 of their federal mortgage income tax deduction into a much more valuable tax credit. While incomes are capped, you can earn up to $97,300, or $113,500 if you have kids, and live in relatively high-cost counties like Philadelphia.
Want to find out what your state offers? The HSH directory includes links to state pages with detailed descriptions of individual programs. But you don't have to be an expert to claim the benefits. Most assistance is arranged through private lenders. So if you think you might qualify, look for participating banks that should be able to help you enroll.
One final thing: If there isn't much on offer in your state, you should also check Web pages of county and local governments. Even states that offer relatively little help, like Hawaii and Kansas, may fill in the gap with county level programs, according to HSH.