Here's How Much Money the Game of Thrones Actors Really Make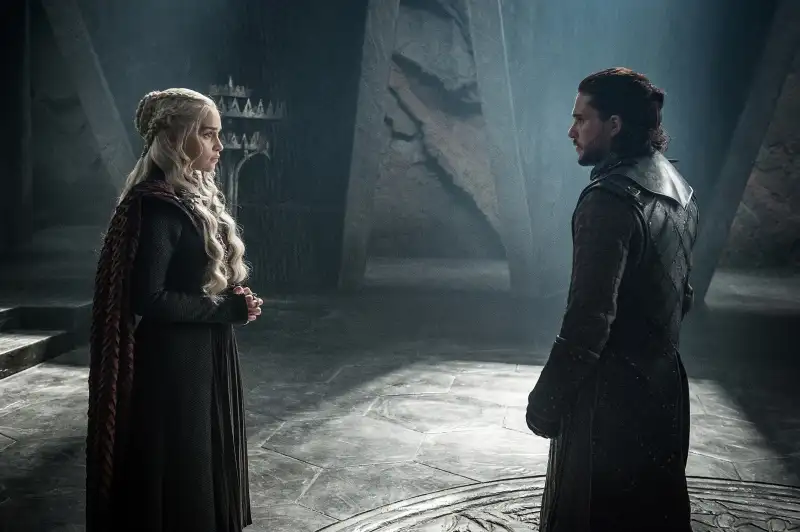 Helen Sloan—courtesy of HBO
Variety has released its list of the highest-paid TV actors of the past year, and coming in tied for third in the drama category are the stars of the phenomenally popular HBO show Game of Thrones.
Despite their comparatively unknown status outside of the show — which Time just declared the most popular in the world — the top Game of Thrones actors are earning impressive sums.
Here are the five stars of the show that each make $500,000 per episode:
Emilia Clarke (Daenerys Targaryen)
Kit Harrington (Jon Snow)
Peter Dinklage (Tyrion Lannister)
Lena Headey (Cersei Lannister)
Nikolaj Coster-Waldau (Jamie Lannister)
In terms of actors in drama TV series, only Robert De Niro ($775,000 per episode for a still-untitled Amazon project) and Mark Harmon ($525,000 for NCIS) earned more than the GoT stars, according to Variety. Meanwhile, Kevin Spacey, star of the Netflix show House of Cards, has been matching the Game of Thrones troupe by taking home $500,000 per episode.
"The new business models that govern streaming services have [had] the effect of raising upfront payments to top talent because traditional forms of generating a profit from a hit series — through international sales and off-network syndication — are no longer an option," Variety's Cynthia Littleton writes.
In fact, Variety's numbers only cover last year, and the Game of Thrones actors are reportedly now making significantly more than the figures cited. A recent report from London's Express said that each member of the quintet is making roughly $2.5 million per episode this season (which contains five episodes), and they will earn the same amount in next year's eighth and final season.
These kinds of salaries surpass those of the '90s sitcom heyday, when stars routinely had contracts that paid them more than $1 million per episode. They are also higher than the actors on today's TV's top-rated comedies, who tend to earn more than their counterparts in drama.
Variety reports that the stars of CBS's The Big Bang Theory pull in $900,000 per episode, and Dwayne "The Rock" Johnson, the highest-paid actor overall in 2016, makes $650,000 for his role in each episode of the HBO comedy Ballers. Six stars in ABC's Modern Family earn $500,000 per episode apiece as well.