Dwayne 'The Rock' Johnson Was Just Dethroned as the World's Highest-Paid Actor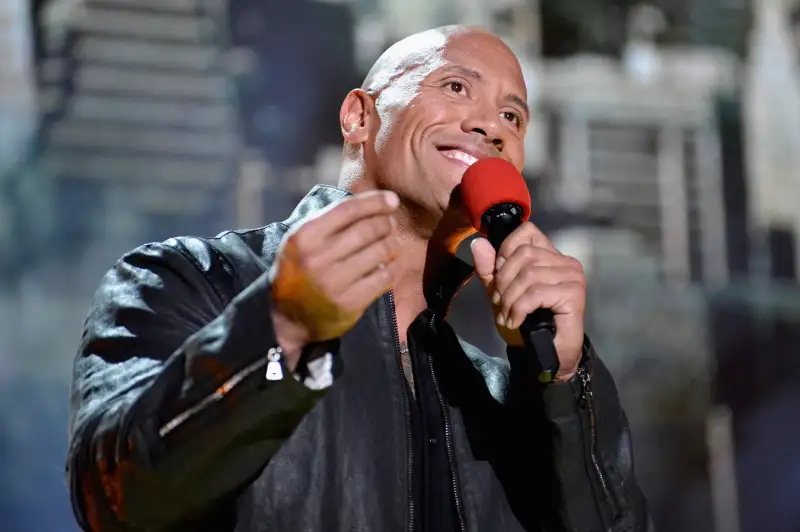 Jeff Kravitz/MTV1415—FilmMagic
The Rock has fallen from the top of the mountain.
The latest Forbes list of the world's highest-paid actors now puts Mark Wahlberg at No. 1, with earnings of $68 million in the past 12 months, pre-tax. Dwayne "The Rock" Johnson, who was ranked as the world's highest-paid actor last year, fell just short of the top spot at $65 million.
Wahlberg's Transformers: The Last Knight had the lowest gross of the franchise to date, Forbes reported, "but Wahlberg need not worry--fixed compensation means he benefits even when movies don't do well."
Johnson earned an estimated $64.5 million in 2016, and he will top that mark this year just a smidge thanks to his roles in Baywatch and the upcoming Jumanji reboot, among others.
Vin Diesel, Johnson's co-star in this year's The Fate of the Furious, clocked in at 3rd place with $54.5 million. Adam Sandler, riding a lucrative Netflix deal, came in at No. 4 with $50.5 million. Another old timer, Jackie Chan, rounded out the top 5 with $49 million as he continues to earn huge sums overseas.
Forbes notes that a quarter of the actors on this year's list were born outside the U.S., including three stars from India's Bollywood. Meanwhile, Australian-born Chris Hemsworth, who came in at No. 11 with $31.5 million, saw his earnings jump 250% after signing up for more Marvel Thor movies.
The figures for Forbes' highest-earning actresses, published last week, are significantly lower. Leader Emma Stone's $26 million earnings are less than half of Diesel's. Jennifer Aniston is No. 2 at $25.5 million thanks largely to endorsement deals. No. 3 was Jennifer Lawrence at $24 million.