Here's Why You Should Ask for a Raise in January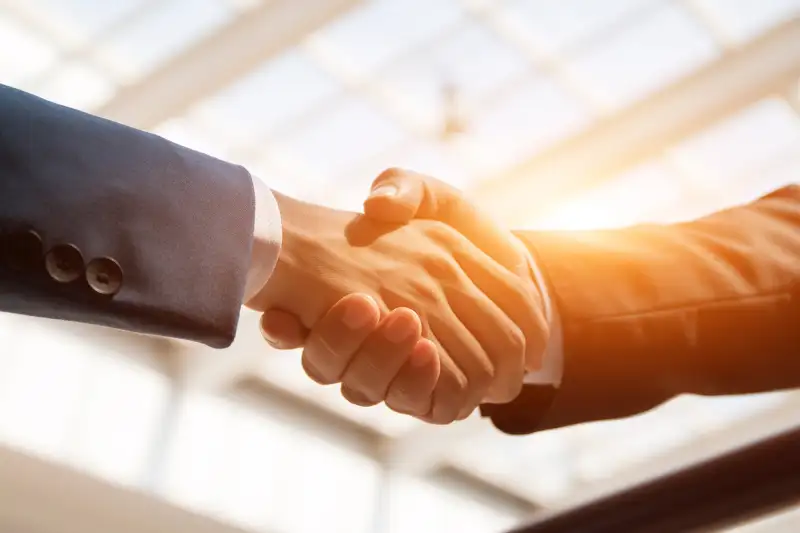 New year, new you...new paycheck?
Experts say there are some compelling reasons why you should consider asking your boss for a raise this January, and they're providing advice on what to say — and not to say — to convince your employer it's time to pay you more.
According to LinkedIn data, January is the top month for promotion activity. If you're on your boss's short list of go-to people, this could be your year to increase both your status and your salary.
"January has always been a popular month to ask for a raise due in part to annual performance review cycles," says Lydia Frank, vice president at PayScale.com. New Year's resolutions also play a role in people working up the courage to ask for a pay boost.
It's the best labor market in nearly a decade, which career and compensation experts say give workers more bargaining leverage, especially in competitive industries or if you have a skill set that's in high demand. (See a few more tips on how to snag a big raise.)
"Employment is strong, the market is up, measures of confidence are up, and these could indicate new life in talent mobility," says career coach Todd Dewett. "Strong performers might sense their odds of getting a 'yes,' or their odds of being received well in the market, if a move is needed, are stronger than last year," he said.
"It is a healthy job market. If you want a pay raise, it's on your mind and you believe you deserve it, it is a good time to ask," says Scott Dobroski, career trends analyst at Glassdoor.com.
That said, Dewett and other experts caution against framing your request for more money as a threat, or simply pegging it to the calendar.
"It's got to be performance-based, and you've got to prove your worth to the employer," says Dobroski. "The worst thing you can do is go in willy-nilly and say, 'I feel like I deserve it.'"
Instead, focus on your own performance and the great things you achieved last year (you did have a great year, right?) Experts say if you can't point to two or three big-deal accomplishments, you might want to wait this one out.
The key is having a professional "highlights reel" of successes, ideally ones that boosted the company's bottom line.
"Add these accomplishments to your LinkedIn profile as well to remind your manager of your success and impact and showcase your professional brand," says the site's career expert, Blair Decembrele.
Experts say you need to figure out how much you want before you meet with your boss. "Go into the conversation with a number or percent and be willing and able to justify the request," Dewett says. Sites like PayScale, Glassdoor and LinkedIn can help you figure out what your skills are worth.
"If you've done your homework, you'll be entering the compensation conversation with more confidence," Frank says.
It also helps to practice your pitch so that you come off as polished as possible, Decembrele says. "Rehearse what you will say out loud," she advises. "Reach out to a mentor or friend in your network who may be able to help you with delivery and building confidence."
Even if you have all your ducks in a row, your boss might turn down your request. But if you prepare for this contingency as well, you might come away with something for your efforts.
Ask if you can have that raise kick in six months or a few quarters down the road, Dewett suggests.
"This gives your boss a much less stressful timeline moving forward," he says. An especially good way to get your boss to sign on is to ask that this future raise be contingent on some quantifiable performance metric, which gives them both a defined target as well as a financial justification to present to their higher-ups. "They have more clarity about the budget situation, a higher ability to specify the type of performance that would justify your raise, and so on," Dewett says.
Even so, your boss might tell you more money just isn't in the cards, either now or in the future. If you've done your homework and already know that you're underpaid, this might be a sign to update your resume and brush up on your interview skills.
But if you like where you work or have signed on with this employer fairly recently, consider what else they might be able to offer you.
"Right now, benefits are growing at a faster rate than wages," Dobroski says. "Think what other benefits could you ask for that carry a monetary value that could help your income," he says. In cities with high commuting costs, being able to work from home part-time could free up more of your take-home pay, while assistance paying for tuition or continuing education lets you acquire and maintain skills that will benefit you in the future, even if you do decide your best bet for a higher salary might be a new job.