5 Tips for Returning Horrible Christmas Gifts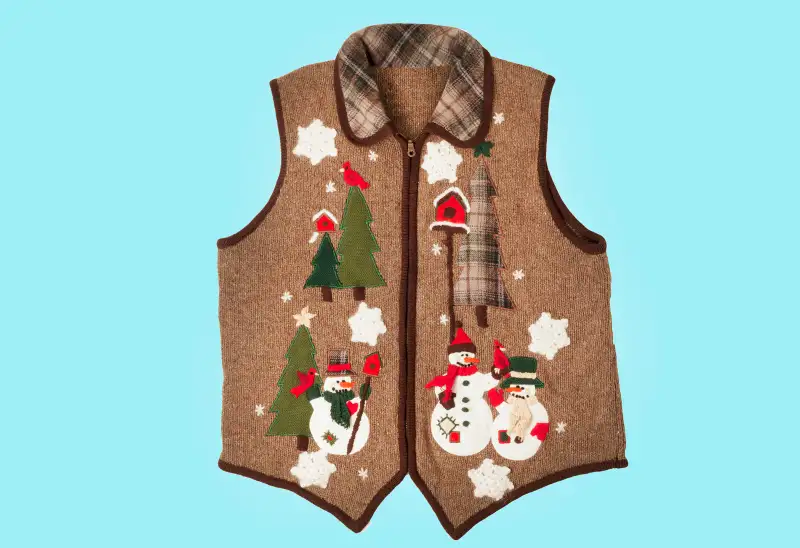 Annual gift exchanges at this time of year are followed, inevitably, by a couple of other holiday season traditions: forced smiles of appreciation, and then store returns.
About 8% of annual retail sales are returned, according to the National Retail Federation, but 20% of all returns take place during the holiday season, and one out of every three recipients has returned a holiday gift. This is to be expected, what with all of the guesswork and pressure involved in finding the perfect gift.
For the many recipients who received holiday gifts that aren't exactly perfect, the time to starting thinking about returns and exchanges is now. Here are some smart strategies to employ so the process is as hassle-free as possible.
Act Quickly
Many retailers extend deadlines for returns and exchanges for holiday purchases. Items typically have a 30-day return period at Sears, for example, but purchases made between November 1 and December 24 have a return deadline of January 31, 2017. Amazon has a very similar policy, with a standard 30-day return window throughout the year, but a deadline of January 31 for items purchased from November 1 to December 31. Electronics and entertainment merchandise at Target generally must be returned within 30 days of purchase, but for items bought between November 1 and December 25, the 30-day clock starts ticking on December 26.
Even with the extra time—and even when dealing with retailers with generous policies, like Macy's, which allows 365 days for returns—the smartest strategy is to act quickly. Why? Return policies are often full of fine print, exclusions, and gotchas, and it's better to know sooner than later what you're dealing with. At Target, a special rule applies just to drones, specifying that they must be returned within 14 days (starting December 26). Costco is known for having one of the best return policies in retail, allowing items to be refund most purchases at any time, but TVs and other electronics must be returned within 90 days for a refund. Amazon's return policy applies only to items purchased directly from Amazon.com, not via third-party sellers at the Amazon Marketplace (which may be more restrictive about returns, or not allow them at all).
Perhaps more importantly, the longer you wait to return something, the more likely it is the item will get opened, or you'll misplace the receipt, or you'll simply forget about it until stumbling upon the gift at the back of a closet in three years—when the return period will be long expired. So, as cold and clinical as it may sound, the wisest approach is to decide asap whether to keep a gift or turn it back into the store for something you actually want. Once an item is in your return pile, don't open it or remove any of the price tags, and be sure to keep the original packaging. You don't want to give the retailer an excuse for not accepting the return.
Check Store Return Policies
Ever retailer posts its return policies online. Educate yourself on the rules and what's required before bringing (or shipping) an item back, in order to avoid unpleasant surprises at customer service. Remember: Watch out for the fine print and special exclusions. The consumer advocacy site Consumer World posts an annual roundup of return policies from major retailers, with an emphasis on tricky rules like that "opened goods or those missing original packaging may be subject to limited return rights or restocking fees."
Also, take advantage of free return shipping of online purchases when it's offered. Retailers like Zappos, Nordstrom, and Apple provide free shipping for most purchases and returns.
Bring the Receipt & ID
Obviously, if you have the receipt for a gift you're returning, bring it with you to the store. This will prove to the retailer not only that the item was indeed purchased at the store, but it will also reveal the exact price paid for it. Without a receipt, the store may refuse to give a refund, or perhaps only allow store credit or an exchange. And the value of the item returned may be far less than the purchase price.
Nerd Wallet recently highlighted J.C. Penney and Kohl's among the stores with the best return polices in retail, but if you're making a return without a receipt, you will probably get store credit based on the cheapest recent price charged for the item. Because stores like these are flooded with discounts, especially during the holidays, this means you may get a voucher worth only 20% to 30% of the original list price. (So if it's not too awkward, it may worthwhile to ask the gift-giver for a receipt if you plan on returning it.)
Bring a valid government ID whenever making a return or exchange too. Major retailers, like Walmart and many others, often require an ID for such transactions, supposedly in an effort to combat serial returners and possible fraud.
Don't Expect Cash
Speaking of Walmart, it is one of the few big retailers that will give cash refunds for returns without a receipt—but only for items with a value of $25 or less. For goods worth more than $25 and no receipt, Walmart will issue a gift card, and the value may be determined by the lowest recent sale price for the item.
Many retailers can look up recent purchases made with a debit or credit card to verify where it was purchased and the price paid, even if there is no receipt. But the store may require the original format of payment to retrieve the details; obviously, this could be impossible if the item was a gift. What's more, in these situations, straight-up returns can generally only be issued back to the original payment method, not cash. Returns can also be tricky when the original payment was cash, or when the item is returned with a gift receipt rather than a standard receipt. "If you return the item to a Target store with a gift receipt, you will receive a refund in the form of a Target GiftCard," Target's (fairly standard) policy stipulates.
Be Sensible
As you probably gather from the points above, overall, gift recipients should expect to receive gift cards, store credit, or exchanges—and not cash—when bringing items back to the store. While some people are big fans of gift cards, recipients should be mindful of how they are typically used (or not).
Roughly 25% of shoppers (and an astounding 40% of millennials) say that they have lost a gift card, meaning whatever value you might have gotten from that returned Christmas sweater could be money down the drain. Billions of dollars worth of gift cards sit unused for months, even years, in drawers and cabinets too.
As a result of the tendency to misplace or forget about gift cards, the natural inclination is to use them as quickly—and potentially, frivolously—as possible. People love gift cards partly because they feel like found money, but unfortunately they're prone to being used as such: One study published a few years ago showed that consumers using gift cards were 2.5 times more likely to pay full price for items compared to those purchasing with cash.
The takeaway is that you should indeed try to use a gift card or store credit fairly soon after making a return. Remember to try to treat it like real money, and use it to snag some fun splurges or things you probably would have bought anyway during after-Christmas or New Year's sales. If you do want to convert that gift card into cash, head to a resale site where cards are bought and sold, but bear in mind that you'll probably only get 70¢ to 90¢ out of every $1 your card is worth.