Home Buyers Can Save $400 a Year by Doing This One Thing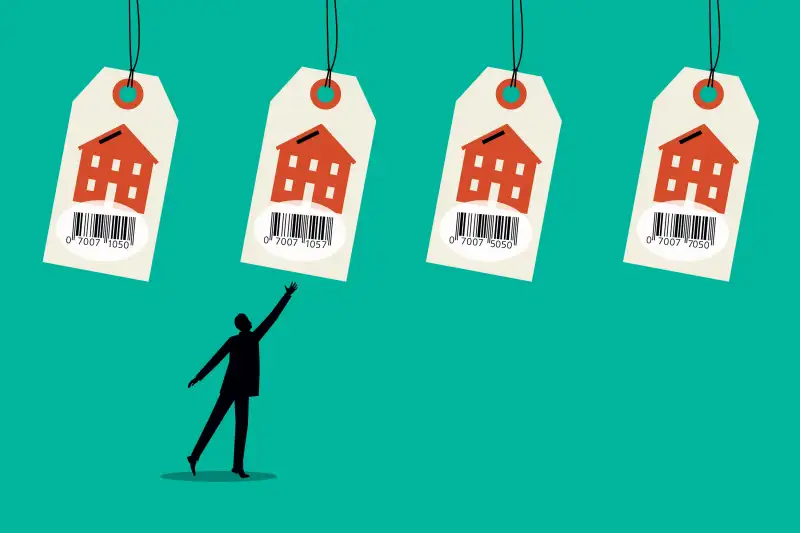 Mark Airs&mdashGetty Images
In a tight real estate market, many home buyers feel stretched. One often-overlooked way to save hundreds of dollars a year on the cost of your home: Shop around for a mortgage.
While comparing lenders might seem like a no-brainer, only about half of all buyers consider more than one lender, according to NerdWallet's 2019 Home Buyer Report. That's because agents tend to refer buyers to lenders they have had good experiences with, says NerdWallet home expert Holden Lewis.
"They get a referral from their agent, and they trust that referral," Lewis says. "A lot of them just might not know better."
It's also a busy time when the average buyer is already overwhelmed with other parts of the home buying process, says Skylar Olsen, Zillow's director of economic research. "Buying a home is really stressful and you're already dealing with a lot of options," Olsen says. "But it would behoove you do to that research because the financial outcomes are so different."
The idea that buyers can save by shopping around isn't necessarily new. Buyers who seek five offers from lenders receive a final rate that is, on average, 0.166 percentage points lower than those who don't compare rates, Freddie Mac reported last year.
"That might not seem like a huge difference in a mortgage rate, but it's almost one eighth of a percent," Lewis says. "When you're talking about borrowing hundreds of thousands of dollars, that can add up."
To put estimate the to the potential annual savings, NerdWallet applied the rate differential to the most recent annual average interest rate for an average-sized U.S. mortgage. The result, a difference of $430 per year, could make a big difference for the typical home buyer, Lewis says. "We've seen these reports that say that a lot of consumers can't come up with $100 in cash in an emergency," he adds. "This is a few hundred dollars."
While applying for mortgages might be a pain, actually comparing offers is easy once buyers receive their loan estimate, a three-page form lenders are required to give applicants by the Consumer Financial Protection Bureau, Lewis says. A box near the top of the third page, titled "Comparisons," shows the total required payments through the first five years, as well as APR and total interest percentage.
So, what do you do if you regret not comparing mortgages? You can always refinance — of course, that comes at an average cost of between $3,000 and $5,000. Because of those added costs, it's important to make sure you live in your house long enough for refinancing to make financial sense.
Tools like refinance calculators can help you decide if shopping for a new mortgage is the right decision for you.