Honda's Adorable Little SUV Is This Summer's Hottest New Car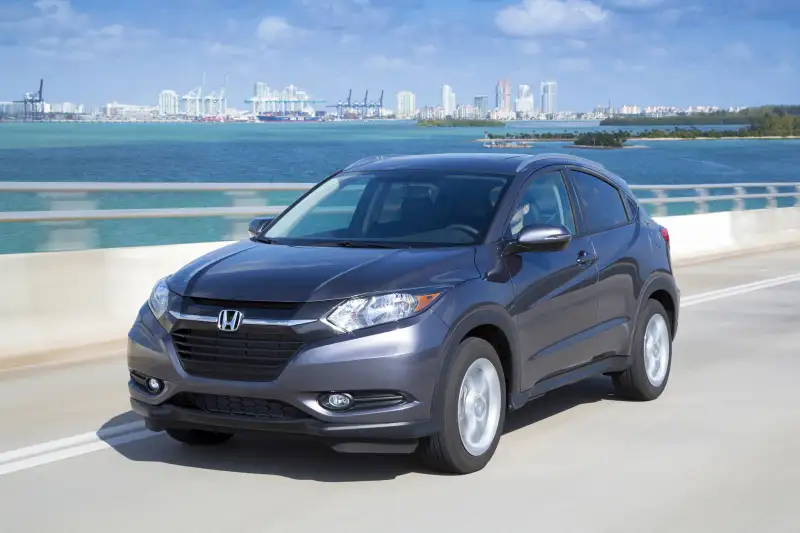 Honda's brand new HR-V, a subcompact SUV that's taller than the Honda Fit compact and smaller than big sister crossover CR-V, has only been available for purchase for a few weeks. But during the last two weeks of May—the model's first two weeks on the market—an impressive 6,381 HR-Vs were sold.
That's triple the amount that any other automaker has achieved with a new model in the tiny SUV category, Bloomberg reported, and Honda hit this sales mark without even launching an advertising campaign for the vehicle. Honda sees the HR-V, which starts under $20,000 and gets 35 mpg on the highway, as the perfect vehicle for a broad swath of consumers, no matter if gas prices rise, fall, or stay flat.
"This is a small crossover that people will look at as the ultimate hedge against everything," John Mendel, executive vice president of Honda's U.S. sales unit, told Bloomberg. "I think, personally, the car is going to be a home run, but we'll bear that out over some time."
Before the HR-V arrived at Honda dealers, some analysts expressed concern that the new model would simply tempt customers away from purchasing the larger, pricier CR-V, which has a sticker price starting roughly $4,000 higher. According to Honda, however, one-third of HR-V buyers haven't been Honda customers in the past, and CR-V sales have remained strong even with its smaller, cheaper sibling on the market.
"[We've been asked]: Was this going to cannibalize it? Well, we sold exactly what we did with CR-V last year, which was well over 30,000 units, so no cannibalization there," Honda's Mendel explained to Wards Auto.