The Surprising Way to Snag a House in a Bidding War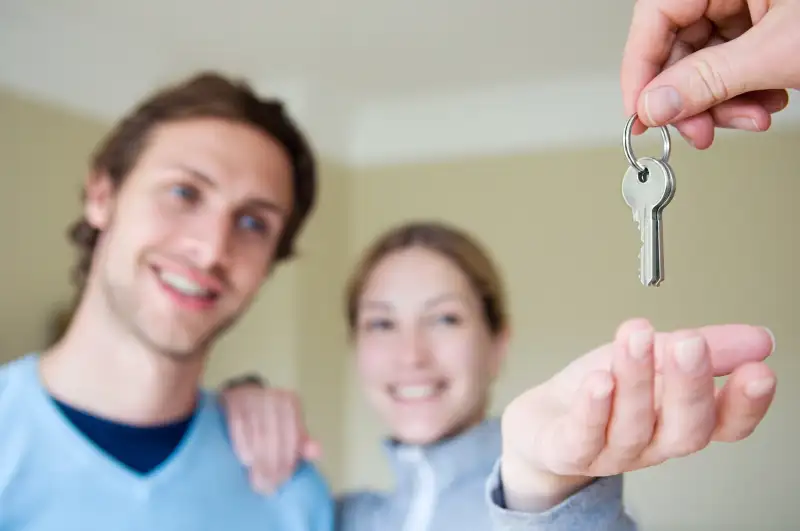 Homes are selling faster, and getting more multiple offers and bids above the asking price than just before the financial crises, new research shows. Yet with the typical home still selling for less than it did in 2006, it is difficult to call this a bubble.
Some 28% of homes this year and last year sold within two weeks of being put on the market, up from just 19% pre-recession, according to a survey from Coldwell Banker Real Estate. Meanwhile, 47% of recent home sales saw multiple offers, vs. 42% pre-recession; and 27% got offers above the asking price, vs. 25% preceding the recession.
This data, however, may be somewhat misleading. For starters, the median home nationally sold for $219,400 in April, up 9% from the year earlier and a robust 42% from the market bottom in 2011-2012. But that remains shy of the $230,400 median price reached in July 2006, and after the sharp bounce back price gains now seem to be leveling off, says Budge Huskey, CEO of Coldwell Banker Real Estate.
And most of the heated activity is taking place in desirable neighborhoods, where obstacles to new construction put a premium on existing homes. The bidding wars generally are occurring on move-in-ready homes that are priced to sell. "The vast majority of markets around the country reflect more balanced inventories and rates of appreciation which have decelerated from the pace of the last two years," Huskey says.
Still, in many ways this is a seller's market, fueled in part by rising interest rates. Mortgage rates remain low at just above 4% for a 30-year fixed rate. But the trend has been up since January, and many expect rates to continue climbing. That brings in buyers from the sidelines that want to act before the cost of money goes higher.
Even if sellers fail to entice an offer above the asking price, they may take advantage of the conditions and be exceptionally choosey about a buyer. Just 46% of sellers take the first offer they get, down from 59% during the recession, the survey shows. A record 36% of sellers since 2013 say they chose a buyer based on emotion in addition to their ability to pay—up from 19% pre-recession.
Keep that in mind if you are buying. A downsizing baby boomer may not get the price they had counted on before the recession. But they may want to be sure the house where they raised their kids goes to a family they like. "It's increasingly common for buyers in competitive situations to provide extensive information on why they would prove the perfect owners and neighbors," Huskey says.