Housing Affordability Just Hit a Record Low — but That Should Change Soon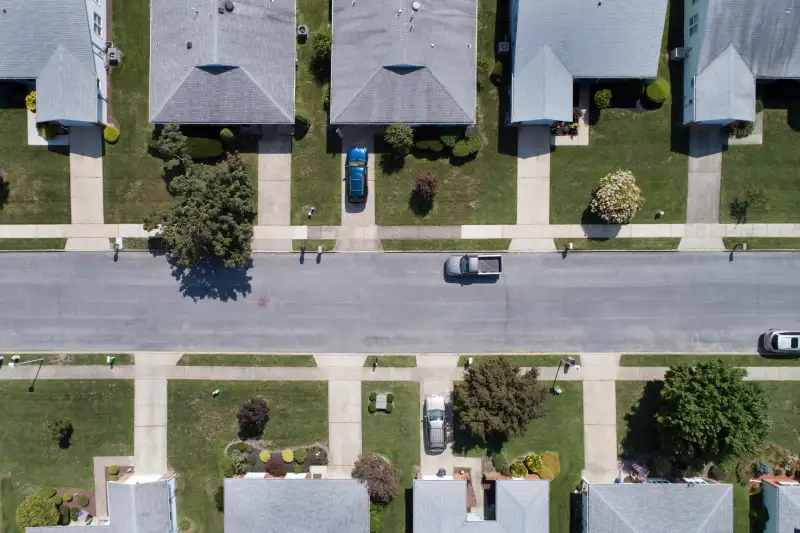 Affordability is one of the biggest challenges homebuyers face today. By one measure, housing affordability in the U.S. just hit the lowest point in at least a decade.
Aspiring homebuyers have had to deal with surging house prices throughout the pandemic, combined with a steep rise in borrowing costs last year. But as mortgage rates fall, there may finally be some good news for hopeful buyers.
What the data shows
The National Association of Home Builders (NAHB) and Wells Fargo Housing Opportunity Index tracks the portion of homes sold in a given area that are considered "affordable" for a family earning the median income. (NAHB defines an affordable home as one that does not require a family to spend more than 28% of its gross income on housing each month.)
In the last quarter of 2022 (October through December), 38.1% of homes sold in the U.S. were affordable for families earning $90,000, the median national household income.
That's the lowest level since the NAHB began tracking this data in 2012. Between July and September, for example, 42.2% of homes sold were considered affordable according to the NAHB's index.
What the experts say
Even though the share of affordable homes sold dropped at the end of last year, homebuyers may soon catch a break.
"With mortgage rates anticipated to continue to trend lower later this year, affordability conditions are expected to improve, and this will increase demand and bring more buyers back into the market," NAHB Chief Economist Robert Dietz said in a news release.
Keep in mind
Real estate prices vary widely at the local level. NAHB data shows that the least affordable major housing markets in the country are all located in California:
Los Angeles
Anaheim
San Diego
San Francisco
San Jose
The most affordable major housing markets, on the other hand, are concentrated in the Rust Belt:
Indianapolis, Indiana
Rochester, New York
Pittsburgh, Pennsylvania
Toledo, Ohio
Dayton, Ohio
More from Money:
Rents Are Primed to Fall 'Nearly Everywhere in the Country,' Says Housing Expert
5 Cities Where Home Prices Dropped the Most From Their 2022 Peak