How Cardi B Escaped Poverty to Become the First Female Rapper in 19 Years to Top the Charts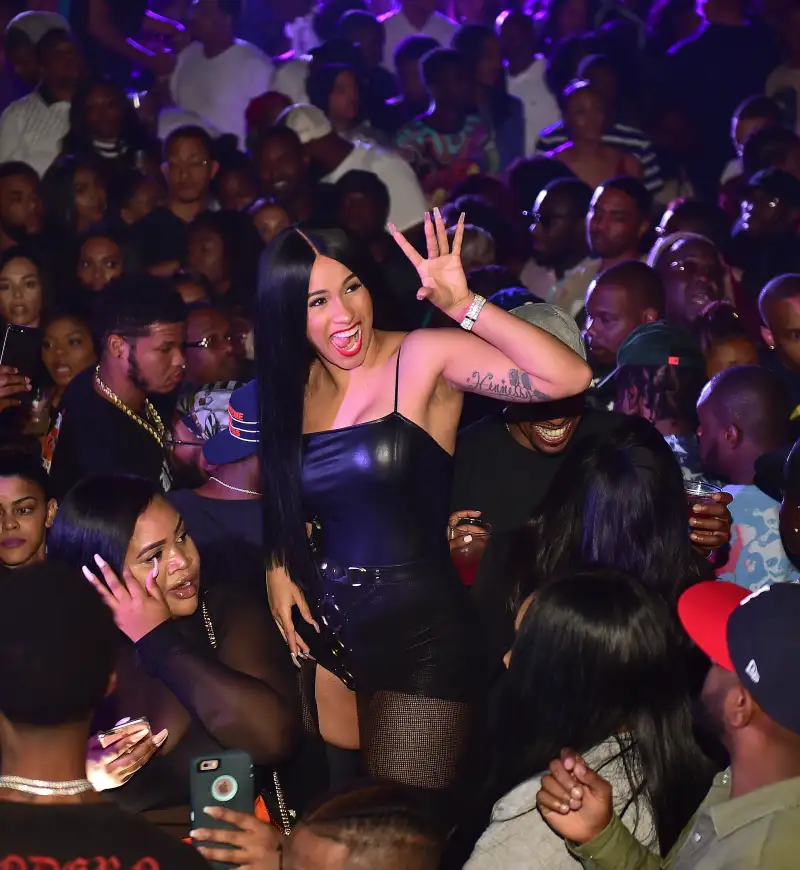 Prince Williams—WireImage/Getty Images
Bronx-born rapper Cardi B has done the impossible. She's dethroned Taylor Swift to top the Billboard Hot 100, becoming only the second female rapper to ever score a chart topping solo song after Lauryn Hill did so in 1998.
Before her music career, the 24-year-old rapper made her living as a Vine and Instagram celebrity for the past four years, delivering bold, raunchy one-liners in hilarious 6-second clips.
But her backstory is more interesting than that. Here's how the Cardi B went from working as a stripper in Manhattan to starring on a reality tv to becoming one of today's most prominent female artists:
Her multiethnic, inner city upbringing shaped her personality.
Matthew Sperzel—Getty Images
Belcalis Almanzar, or Cardi B, is known for her distinct Spanish accent and New York street slang. Born to a Trinidadian mother and Dominican father, she spent time between Highbridge, a Latino-majority neighborhood of South Bronx, and her grandmother's apartment in Washington Heights. Although her parents split when she was a preteen, she grew up with 36 cousins and a dad's side of the family that loved to joke.
"I have real good parents, they poor. They have regular, poor jobs and what not," she said in an interview with Global Grind. "They real good people and what not, I was just raised in a bad society."
Cardi B said working as a stripper for 4 years "saved her life."
Cardi began working as a stripper at 19 after getting fired from her previous job as a cashier. She started at local strip clubs and later worked her way to more lucrative spots in Manhattan.
Through stripping, she was able to earn enough money to become financially independent — enough so, she moved out of her abusive boyfriend's place. "There was two pit bulls in that house, and I had asthma. There was bedbugs, too," she told Vibe. "On top of that, I felt like my ex-boyfriend was cheating on me, but it was like even if he was cheating on me, I still can't leave because—where was I gonna go?"
Cardi B's hilarious Vines and videos went viral and she became an Internet celeb.
//platform.instagram.com/en_US/embeds.js
While she was still working as a stripper, Cardi B began her ascent into Internet fame. Her charisma attracted an initial social media following of three thousand strip club regulars, bartenders and "little drug dealers and scammers" who though she was "hot," according to Fader. On her account, the rapper didn't shy away from candidly discussing sex, men and making money — leading to multiple viral videos on Vine, Instagram and Twitter.
"You know people be asking me like, 'what do you does?' Like, 'are you a model? Are you like a comedian or something?' Nah I ain't none of that. I'm a hoe, I'm a stripper hoe. I'm about this shmoney," she said in one of her most viral videos.
She then quit stripping to make money hosting club events as an Instagram influencer.
Her Instagram notoriety landed her a spot on the reality show Love & Hip Hop: New York.
After taking social media by storm, Cardi B entered the reality star scene by appearing on season 6 of VH1's hit, Love & Hip Hop: New York. Though she only stayed for two seasons, Cardi B is known for one of the most infamous feuds in the show, with the girlfriend of fellow cast member Swift. Her one liner from the show ("a girl have beef with me, she gonna have beef with me forever") went viral, inspiring the song off her debut mixtape, 'Foreva.'
After reality TV, she got serious about pursuing her music career.
Thaddaeus McAdams—WireImage/Getty Images
Cardi B quit the show to get serious about her music career, according to Vibe. After releasing a few remixes and singles over the last couple of years, she released her first full-length mixtape in 2016. This year, she reportedly signed a "mega deal" with powerhouse label Atlantic Records. The label released Cardi B's debut single "Bodak Yellow" in June.
Cardi B makes history with "Bodak Yellow."
Despite being the rapper's first single, Cardi B's song became a hit. She received praise from critics, fans and artists around the country for her track, which sky rocketed to the top of the charts.
//platform.twitter.com/widgets.js
//platform.twitter.com/widgets.js
//platform.twitter.com/widgets.js
The rapper has no plans to stop. She said she is going to continue working hard and being an inspiration to women.
Michael Hickey—Getty Images
"I just feel like I influence people because I'm like—I was practically homeless. A lot of people think dancers don't struggle. We struggle a lot," she said.