How to Get a Free Business Phone Number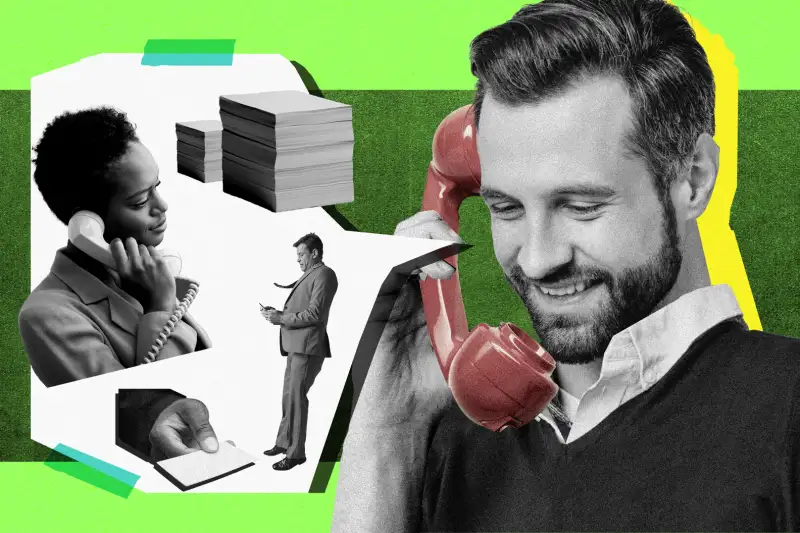 Eddie Lee / Money; Getty Images
Communication can make or break any business. With so many phone number provider options, determining which service works best for your business can be intimidating. We compiled a list of business phone service providers to make your search easier. All offer free base versions or trials before premium phone service setup.
Our Top Picks for Best Free Business Phone Number
Best Free Business Phone Number Reviews
Google Voice is one of the oldest and best-established online phone services, with free sign-up for a personal line. For business, you can upgrade to the business plan for a very affordable subscription fee. The company offers three pricing levels at $10, $20 and $30 a month, with higher tiers providing more features such as more users, locations, desk phone integration, ring groups, and data exporting. All plan levels can receive incoming calls, voicemails, unlimited calling and texting.
Google Voice is a good choice for small businesses, businesses with remote working teams, and businesses that are already highly integrated into the Google Workspace application suite (such as Gmail, Google Calendar and Google Meet).
Its user-friendly design presents a low learning curve for those already familiar with other online Google services. At the same time, its low-cost international calling makes it an attractive option for businesses with an international presence.
Ultimately, Google voice might not fit if you need enhanced call functions such as call handling or routing calls based on customer needs. Larger businesses with a more active customer support focus will probably want to use an option with more features. Similarly, Google Voice doesn't support third-party integrations, so avid Salesforce and Zendesk users may want to look elsewhere.
Only those residing in the U.S. can sign up for the free consumer service, although they offer the business feature outside the U.S., and customers can use the service while traveling abroad.
With more than 100 million users worldwide, Dingtone has a big presence in the internet calling sphere. It offers free plans with limited functionality, but does include basic features like blocking, forwarding, voicemail and callback. More advanced functions, such as sending and receiving faxes, are also available at relatively affordable rates.
Be aware that Dingtone requires users to purchase credits and redeem them for add-on functions. It offers small discounts when buying in bulk.
Dingtone is easy to download and offers robust service, with a simple user interface.
LINE is a free business phone number app, with most of its user base in East Asia — particularly Japan, where it ranks as the number one mobile messaging app. Meanwhile, it remains a relative unknown for those in the West. That said, LINE still offers solid functionality at an affordable price.
Like many other options on this list, LINE offers a free plan that will allow you to place both domestic and international phone calls.
However, tight time limits can severely hinder functionality. Depending on location, individual calls cap at five minutes or less, so business owners may want to upgrade to a paid plan with fewer restrictions. LINE provides 30-day plans along with the sale of individual credits.
While most use LINE's smartphone app, the company also offers a desktop version.
eVoice is a feature-rich VoIP (Voice over Internet Protocol) that's well-suited to small businesses needing a complete phone management suite of solutions. While eVoice doesn't offer a free plan, you can experiment with the 14-day free trial. eVoice has a single pricing tier set at $14 a month, although you can take advantage of its two-month free promotion if you sign an annual contract.
Users receive unlimited minutes and an online faxing feature. The service also allows for customizable phone numbers with local, toll-free, vanity and international options.
However, eVoice's greatest strength lies in its add-on features, including a live receptionist service. Starting at $0.30 a day, this affordable add-on service can lend credibility to your business while simultaneously performing a vital service at an affordable price.
eVoice is a solid choice for small businesses searching for a professional phone management system. However, the service does have its downsides. Numerous reviews on GetVoIP, a review website, site weak customer support and a lack of transparency.
FreedomPop offers a free plan with unlimited calling and text over WiFi, leasing bandwidth from AT&T. However, it only allows for 10 minutes of talk time, 10 text messages and 25 MB of data per 30 days. Businesses may find this plan useless unless you make the bulk of your calls over WiFi.
In addition, users pay a $10 one-time fee for a FreedomPop SIM card. Business owners will want to use one of the paid plans, which runs from $2.99 a month to $55 a month (with a $12.01 discount for the first month) for the unlimited plan.
FreedomPop's freemium model and numerous restrictions and add-on options may prove frustrating for some users. It only provides standard features such as international calling and visual voicemail on the premium plans.
Free Business Phone Number Guide
Nowadays, small business owners often use their own cell phone plans to conduct business, despite wireless taxes and fees having hit record highs. However, getting a dedicated phone number for your business opens up a host of benefits such as added legitimacy, privacy shielding and helpful add-on features. With the advent of online calling, you might not need to spend money on a new landline and use your desktop, tablet or mobile device.
When selecting a free plan, be cognisant of which options your provider includes in the base plan and which require upgrades to higher-priced options. Businesses with more than a few employees will likely want the added features of paid plans.
Why get a business phone number?
A more professional appearance
A business without a phone number can raise red flags in the eyes of clients, vendors and independent contractors, if people looking up your business can't find a way to call you. If you can't get to the phone, a voicemail tailored to your business will look much more professional than a personal or combined voicemail. Further, many business accounts for social media require a business phone number.
More accessible communication with clients and customers
A quick phone call to a client or customer can streamline communication. Emails or customer service bots necessitate a slower response time and greater friction. Dissatisfied clients with no one to voice their concerns to might leave a bad review online. Also, stocking delays may occur when vendors cannot contact you quickly and easily.
Increased productivity
Streamlined communication adds productivity, and a dedicated phone line brings that benefit to your business. Phone calls allow information-dense exchanges so that you can respond nimbly to sudden questions and concerns. While emails establish a good paper trail, they can't beat a phone call for relaying information or solving conflicts.
Types of business phone numbers
Before signing up for a phone plan (even if it's free), you should know what type of business phone number best suits your company's needs. To that end, we've assembled a handy guide, though remember that a business phone number can belong to more than one category. For example, you can have a toll-free or vanity number VoIP or local phone plan (or both).
Local phone numbers
When most people think of a small business phone number, they expect a local number. For a local phone number, a three-digit area code signaling the geographic location of the phone holder will precede the seven-digit telephone number. Local phone numbers can provide several advantages to businesses, especially those with limited reach.
Consumers searching for an in-person service, such as a plumber, electrician or divorce lawyer, will pay attention to the area code of the phone number. A nonlocal area code can deter consumers by signaling that the service provider is outside of a comfortable driving distance. Sometimes a non-local number can even seem suspicious to consumers. However, a local phone number may not matter as much for businesses that work at the national or international level, such as software providers or specialty machine parts manufacturers.
VoIP phone numbers
VoIP, which stands for voice over internet protocol, allows users to place phone calls over the internet rather than through traditional phone lines. VoIP lines have exploded in popularity over the last fifteen years due to the widespread adoption of smartphones, tablets and laptops. All of the options on our list use a VoIP protocol.
VoIP has several advantages over traditional phone lines. First, users can make calls from anywhere, so long as they have a reliable internet connection. While some VoIP providers may impose restrictions on calls to numbers outside the network, many providers (including the ones we've mentioned above) do not.
Many VoIP providers offer a free base plan. For example, Google Voice provides free unlimited calling and texting on its consumer service plan. Take note that hackers and cybersecurity concerns apply to VoIP, as with all internet applications.
Toll-free phone numbers
Toll-free numbers begin with a toll-free code: 833, 866, 855, 888, 800, 844 or 877. The line owner incurs charges for calls made and received by the number, while providers never charge the individuals making the calls. You can easily set up toll-free numbers and integrate them with call-forwarding options. You can also choose to send and receive text messages from toll-free numbers.
Many companies use toll-free numbers, and for good reason. Toll-free numbers and customer support lines lend credibility to your enterprise.
Vanity phone numbers
Vanity phone numbers render a personalized string of numbers that usually spell out a word or sequence of words or include a repetitive or sequential string of numbers. Consumers often find these easier to remember over traditional phone numbers, and businesses often list them on infomercials, TV and radio commercials, print advertisements and billboards.
Business-to-consumer companies might consider getting a business vanity phone number. However, before you do, take a look at how it fits within the scope of your wider marketing plan.
Summary of Free Business Phone Number