How to Hire Property Managers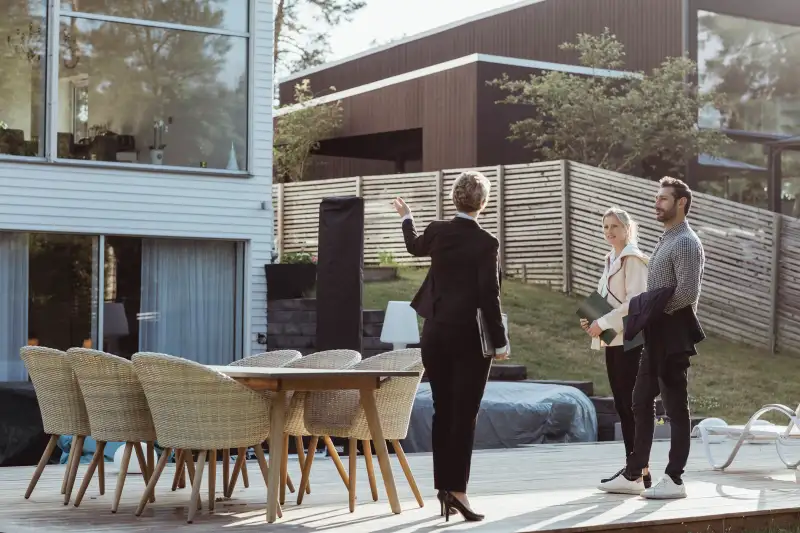 *Content includes branded mentions of our sponsor ZipRecruiter.
As a property owner or real estate investor, finding the right property manager is crucial. They help keep your property running smoothly, manage tenant relationships and ensure that you comply with all necessary laws.
Because property managers have so many responsibilities, hiring an experienced and trustworthy person for the job is essential. Knowing how to hire the right property manager can mean the difference between success and failure in property management.
This article will provide you with a step-by-step guide on how to hire a property manager, including using ZipRecruiter, the #1 rated job posting site in the U.S. We cover the basics of choosing the right property manager and the qualities to look for in a properties manager.
What is a property manager?
A property manager is a person responsible for the day-to-day management of real estate property, such as residential or commercial property. These professionals get work from property owners, real estate investors or property management firms.
So what does a property manager do? Property managers are responsible for a wide range of tasks related to property management. Some of the most common property manager duties include:
Collect rent from tenants. Instead of you having to collect rent each month, the property manager will do this for you.
Ensure legal compliance with applicable laws and regulations. Property managers send legal notices, handle legal disputes and file legal documents.
Handle documentation. Maintaining property records and keeping updated records of rent payments, legal documents and other important information is the duty of property managers.
Respond to tenant inquiries and complaints. When tenants have an issue or need something fixed, the property manager will handle it.
Conduct background checks on prospective tenants. This is important for ensuring that only qualified tenants rent from you.
Organize property inspections. Property managers are responsible for planning and performing all necessary checks of the property.
Negotiate legal agreements with tenants. This includes leases, rent increases and other legal contracts.
Act as an intermediary between the landlord and tenants. Property managers are responsible for communicating with landlords, tenants and other parties involved in the transaction.
Property managers also specialize in specific property types, such as office property management or residential property management. Generally, there are four types of property managers:
Residential: These managers work on residential properties such as apartment buildings and single-family homes.
Commercial: These professionals specialize in commercial properties such as office buildings, shopping centers and warehouses. They are also known as office property managers.
Industrial: An industrial property manager is responsible for managing and maintaining properties such as warehouses, factories and distribution centers, among others.
Special purpose: These are property managers specializing in healthcare facilities, educational facilities, government buildings and other types of property used for specific purposes.
What is a property management company?
A property management company is a business that handles the day-to-day operations of a property on behalf of owners and landlords. It hires and oversees property managers, sets rental property rates, handles repairs and maintenance, negotiates leases, collects rent from tenants and takes care of other property-related tasks.
Property management companies often have more resources and tools at their disposal than individual managers, which makes them an option for property owners who want knowledgeable and experienced hands managing their property.
Why should you hire a property manager or company?
Real estate property managers can be a great asset to any property owner because they have the experience and knowledge necessary to make sure your property is running smoothly and efficiently. They also provide other benefits, which include:
Higher property value. Property managers have experience setting rental property rates and enhancing property value over time. This can lead to higher returns on investment for property owners.
Better marketing and advertising. Managers can market and advertise properties to attract more tenants so property owners can maximize their rental income.
More free time. Property managers take care of all the daily operations, saving owners time and energy.
Better tenant screening. Owners may sometimes be involved in costly tenant disputes and problems down the line. Property managers can help prevent tenant disputes and help in tenant issues by screening prospective renters and making sure they are a good fit for the property.
Full legal compliance. Property managers have the legal and industry knowledge to ensure property owners comply with all local laws and regulations.
Lower maintenance costs. Maintenance can cost property owners a lot of time, effort and money. Property managers handle maintenance issues such as repairs and upkeep, allowing owners to focus on other aspects of their business.
Enhanced protection. Managers also follow up on overdue rents and legal requirements, ensuring that they protect the legal rights of the property investor.
How to hire the right property manager
Now that you know what property managers and companies do, it's time to start searching for a suitable manager for your property. Business owners can use job posting sites like ZipRecruiter to target the best available candidates.
Check out reviews online or get referrals
The first step to finding a property manager is to check out reviews and ratings online. Look for property managers with a good track record of managing property responsibly and efficiently. Check for any legal issues or complaints customers may have filed against the property manager.
It's also helpful to get referrals from friends, family or colleagues who have experience working with property managers. If you notice or hear about any legal issues with the property manager, it's best to look for another one.
Consider the type of property being managed
Before looking for property managers, consider the type of property you want them to handle. If you have a residential property, such as an apartment complex, then you'll likely want to hire someone with experience in property management for apartment rental properties. On the other hand, if you have a commercial property, such as an office building or restaurant, you'll want to hire someone specialized in commercial property management.
Make a list of your top picks
Once you've done your research and gathered referrals, make a list of property managers who meet your criteria. Consider factors such as experience, availability and cost when selecting. These factors will help you narrow your list and find the best property managers for your needs.
Make sure they have the right qualifications
Your top picks should have the necessary qualifications and certifications. As a property owner, you want to protect yourself from liability issues by ensuring your hires have any licenses and insurance that your state might require. You can check managers' qualifications online or request copies of them. Some standard qualifications for property managers include:
Manager property licenses
Real estate licenses
Legal compliance and safety certifications
Conduct interviews and ask the right questions
Once you've narrowed your list of property managers, it's time to conduct interviews. Ask property managers about their experience, qualifications and strategy for property management.
You can also contact recruitment agencies to help you because they know how to hire employees with the necessary qualifications and experience in property management. They can also provide you with a list of skilled property managers and arrange interviews.
Have them explain how they screen tenants
During the interviewing process, ask property managers how they screen prospective tenants. This is important for property owners who want to ensure that their tenants are reliable and responsible. Good property managers should be able to explain their screening process and how they go about performing background checks and credit checks.
Check out their current properties
Before making a final decision, it's essential to check property managers' current property portfolios. This will provide you with information about the types of properties they manage and give you an idea of the amount of time they already have allotted for managing other properties.
For instance, if you are looking for a property manager to manage large apartment complexes, then make sure they have experience with this property type but also make sure they don't overextend their services to too many properties.
You can also reach out to their current clients and ask them about their experience with the property manager. This will give you an accurate picture of the property manager's performance and skills.
Clearly communicate your expectations
Once you've chosen a property manager, clearly communicate your expectations. This includes how often they should keep you updated on the property, what kind of reports they should provide and any other expectations you have.
Make sure that you and the property manager are on the same page before signing a contract. For instance, if you want to receive monthly property reports, make sure to specify this in the contract. It will help avoid any misunderstandings and legal issues in the future.
Discuss fees and costs
As with any job, property managers charge for their services, so you need to discuss fees ahead of time. You should already have an idea about the average cost of property management services. Make sure your hire checks all your requirement boxes but also fits into your overall budget.
Ensure they are transparent, trustworthy and honest
Owning property is a significant investment and it's essential to make sure you trust the right people with your investment. Look for property managers who are transparent, trustworthy and honest. They will handle customer service, rental income, security deposits and other property-related matters, so they need to be reliable and accountable. Other qualities to look for include solid communication skills, legal knowledge, problem-solving abilities, basic accounting skills and attention to detail.
Ensure they communicate well with you
Communication is an integral part of any successful relationship. Your properties manager needs to communicate well with you and respond to your questions, concerns and requests. During the interview process, ask them how often they plan to keep you updated regarding progress reports, tenant disputes and other property-related matters.
Discuss leasing agreements
Before you sign a contract with a property manager, make sure to discuss leasing agreements, as these will determine how the manager will manage and lease the property. This includes the property manager's responsibilities, such as tenant screening, property inspections, rent collection, among others.
Make a decision and sign the contract
Once you've chosen the right manager for your property, it's time to sign the contract and let them start the management process. But before signing, make sure to read through all contract points carefully and discuss any questions or concerns you may have.
Hire the best property managers for your needs
Now that you've mastered selecting property managers, it is time to start searching for your perfect match. When vetting potential candidates, remember to ask questions during interviews and assess current properties under their management.
Also, clearly explain your expectations before deciding to hire a property manager; discuss fees and costs in detail and confirm your candidate is reliable and trustworthy. This way, you can have confidence that you've chosen the right person to oversee your investment property.