Concord Auto Protect Extended Car Warranty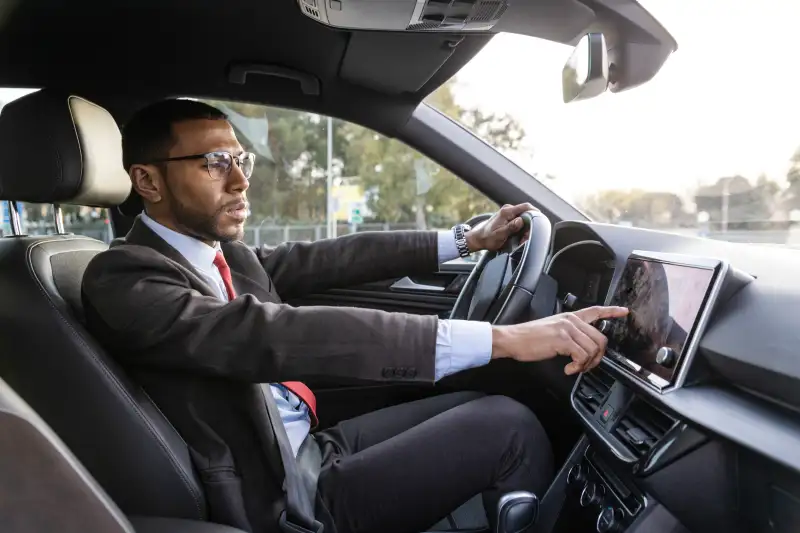 An extended car warranty is a way for you to protect your car against expensive repairs once its factory warranty expires. Unlike auto insurance, which can cover costs associated with collisions, accidents and unexpected occurrences like break-ins and natural disasters, vehicle service contracts — often referred to as extended car warranties — may cover routine maintenance costs.
If you're in the market for an extended car warranty, you may have come across Concord Auto Protect as a potential fit for your vehicle. This review will look at all you need to know about Concord Auto Protect's vehicle service contracts, including their features, benefits, coverage options and customer service so that you can make an informed purchase.
Best for money-back guarantee
Concord Auto Protect was established in 2013 and, although much younger than most of its competition, has built a solid reputation for itself as a car warranty provider.
The first thing that stands out about Concord Auto Protect is its money-back guarantee. The company will refund your plan cost within 30 days of purchase if you aren't satisfied with your purchase for any reason. This allows you to sign up the company's extended warranty without worrying about being stuck in a long-term contract if the service is not a good fit for you.
Concord Auto Protect extended car warranty pros and cons
Pros
Offers a 30-day money-back guarantee
Excellent customer reviews
Covers luxury cars, unlike its competitors
Cons
Doesn't have a long-standing reputation
Limited plan options
Doesn't offer exclusionary contracts
Pros explained
Offers a 30-day money-back guarantee
Concord Vehicle Protection features a generous 30-day money-back guarantee. If you're unsatisfied with their service or need a refund, you can get your money back within the first 30 days after signing your contract. After the 30-day period, you can get a prorated refund based on any claims that have been paid out up until then.
Excellent customer reviews
Popular online review sites paint a positive picture of Concord Auto Protect. For instance, as of April 13, 2023, reviews for Concord on the Better Business Bureau (BBB) average 4.17 out of 5 stars. Reviewers seem particularly pleased with the customer service they've received, highlighting quick response times and helpful staff who are always willing to answer questions and provide assistance.
Covers luxury cars, unlike its competitors
While most auto warranty companies shy away from covering luxury cars, Concord Auto Protect has instead embraced this market by offering coverage specifically for luxury parts. You can get basic coverage for all luxury and exotic cars, but you may also opt to cover specialized components that some standard vehicles may not have by opting for the Concord Premium plan. This option covers items such as turbos, superchargers and high-tech fuel systems.
Note that you'll pay more to cover a luxury vehicle in any of Concord's plans.
Cons explained
Doesn't have a long-standing reputation
Concord Auto Protect has only been around since 2013. As such, it lacks the experience and customer trust of major industry leaders that have been around for longer. Moreover, there isn't much information available online about the company, which may make some potential customers wary.
Limited plan options
Concord Auto Protect only offers three protection plans for customers to choose from. This is a limited number of options compared to other companies with a wider variety of plans and customizations available. With Concord, customers with particular needs may be unable to find a plan that fulfills all their requirements.
Doesn't offer exclusionary contracts
Exclusionary contracts can give customers peace of mind because they list all the components and parts that the warranty doesn't cover. If an item isn't listed in an exclusionary contract, it means it is covered. Unfortunately, Concord Auto Protect doesn't provide exclusionary contracts, which can leave customers wondering whether they might see a rejected claim down the line.
Concord Auto Protect extended car warranty plans and offerings
In this section, we'll go through the three vehicle service contracts Concord Auto Protect offers. All plans include coverage for a rental car, a locksmith, trip interruption and parts and labor. They also come with 24/7 roadside assistance coverage, which includes emergency towing, fuel delivery and tire change services. Customers can use this benefit at any time for the entire duration of the service plan.
Concord Powertrain
The Powertrain plan is the most basic coverage option from Concord Auto Protect. As the name suggests, this plan covers the engine, transmission and drive axle components, including the motor mounts, seals and gaskets. It also covers parts of the cooling and brakes systems.
Concord Advanced
The Advanced plan is the middle option in terms of coverage. It covers everything in the Powertrain plan and adds all-wheel drive and four-wheel drive components, such as transfer cases, differentials and drive axles. It also covers parts of the steering and electrical systems.
Concord Premium
The Premium plan is Concord's most comprehensive and expensive protection plan. It covers everything listed in the Advanced and Powertrain plans but adds additional coverage for turbos, front and rear suspensions, hi-tech electronics and fuel systems. It also covers air conditioning, heating and Anti-Lock Brakes (ABS) systems.
For cars to be eligible for the Premium plan, they must have less than 70,000 miles on the odometer.
Concord Auto Protect extended car warranty pricing
Like most warranty companies, the pricing of Concord Auto Protect's plans varies depending on the make, model, mileage and year of your car. Furthermore, you can choose different levels of coverage for things like mileage, plus you can modify your contract length. The cost of your plan can vary widely when you factor in all these elements.
Below are the annual quotes we received for a warranty based on a four-year, 45,000-mile plan covering a 2019 Honda Civic:
Concord Powertrain: $757
Concord Advanced: $1,009
Concord Premium: $1,339
When considering a vehicle service contract, you'll also want to factor in how much car insurance costs to ensure you choose a plan within your budget.
Concord Auto Protect financial stability
There is little information available online about Concord Auto Protect's financial stability. Although the company shows no significant financial issues, the lack of financial strength ratings from reputed agencies like A.M. Best or S&P Global detracts from the company's overall trustworthiness to pay out claims.
Concord Auto Protect accessibility
Availability
Concord Auto service has an expansive coverage area, with its service available in all U.S. states. Moreover, Concord covers the cost of repairs at a repair facility of your choice. This makes Concord Auto Protect an appealing option if you're frequently on the road and want to know that you can get your car serviced no matter where you go.
Contact information
There are various ways you can contact Concord Auto Protect. These include:
By phone: 888-399-2811, Monday through Thursday from 9 a.m. to 7 p.m. and Friday from 9 a.m. to 6 p.m. EST
By email: info@concordautoprotect.com
By mail: 1150 1st Ave Ste. 501, King of Prussia, PA 19406
User experience
User experience with Concord is favorable overall. For one, the website is easy to navigate, provides ample information about the company and its plans and offers free quotes for potential customers. Additionally, customer reviews on popular websites are primarily positive, highlighting the staff's helpfulness and prompt response times.
Concord Auto Protect customer satisfaction
Concord Auto warranty has above-average reviews from reviewers on multiple online review sites. Positive reviews often show a high degree of satisfaction with the company's customer service, warranty coverage and overall value.
Negative reviews mention slow claims processing and receiving lower payouts than expected.
Customer reviews on the BBB add up to a 4.17/5 score based on the average of all 54 reviews, as of April 13, 2023. However, the company currently holds an F rating and is not accredited by the BBB.
Concord Auto Protect extended car warranty FAQ
Is investing in a Concord warranty worth it?
Concord Auto Protect is a good option if you're looking for a vehicle service contract with a lengthy money-back guarantee and reliable customer service. If you're looking for plans that allow you to customize and fine tune your coverage, you may want to consider other options. The same goes for anyone who is looking for a company with a longer track record.
How much does a policy with Concord Warranty cost?
Concord doesn't explicitly list its pricing on the website, so it's best to request a free quote on the website. This way, you'll get an accurate estimate of your policy's cost. Prices for its coverage plans vary depending on your car's make, year and model and the plan you choose.
What is the downside to purchasing an extended warranty?
While there are advantages to purchasing an extended warranty, such as financial protection from costly repairs, there are also some downsides. Depending on your car's make, model and year, as well as the plan you choose, extended warranties can end up being more expensive than paying for repairs out-of-pocket. In addition, some plans have hidden fees or exclusions that you may not be aware of until it's too late.
How we evaluated Concord Auto Protect's extended car warranty
We considered various factors when evaluating Concord Auto Protect, its plans and its customer service. These included:
Protection plans and what items each one covers
Customer reviews on popular online review sites like the BBB
User experience use when looking for a quote, navigating the website and making a claim
Customer service accessibility and quality
Financial stability and reputation
The cost of plans compared to other warranty companies
Summary of Money's Concord Auto Protect extended car warranty review
Concord Auto Protect offers competitive vehicle service contracts that cover common mechanical and electrical repairs, even for luxury cars. The company has above-average customer reviews, a user-friendly website and affordable pricing. Plus, with a 30-day money-back guarantee, customers can rest easy knowing that they can opt out during this time frame if they are unhappy with their service.
On the other hand, the company's limited plan options and lack of customizations could be a dealbreaker for some customers. Additionally, Concord Auto Protect lacks the history and strong reputation of many other extended car warranty companies and doesn't have the backing of credit institutions to speak for its financial stability.
When reviewing whether Concord is the right warranty for you and what plan you should get, you'll also want to consider how much you're paying for auto insurance. This will help you determine your budget for your extended warranty. If you'd like to lower your insurance cost, we recommend you check out our guides on how to switch car insurance and the best cheap car insurance companies.