How to Watch 'The Bachelor' Season Finale Online for Free Tonight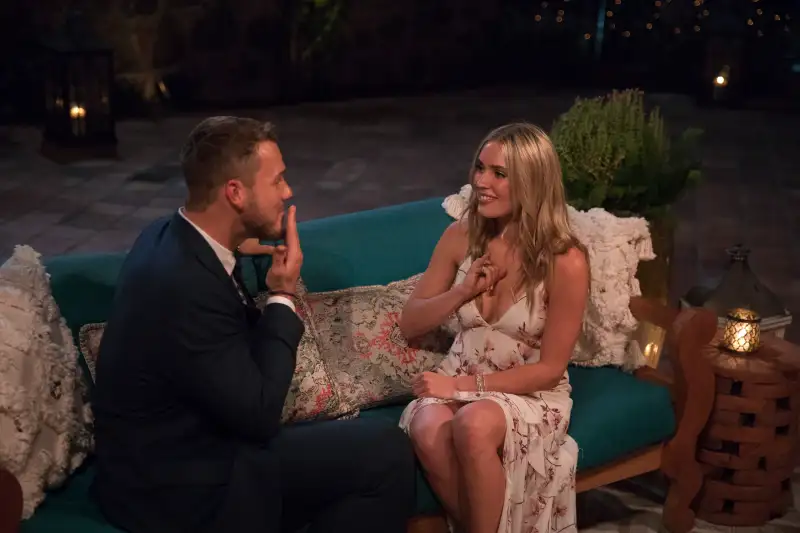 After 10 long weeks of virgin jokes and gratuitous shower scenes, the 2019 finale of The Bachelor has arrived.
The infamous fence jump was the beginning of the end for Colton Underwood, the football player-turned-philanthropist starring in the 23rd season of the romance reality show. And, as anyone who watched his heart-wrenching breakup last week with Cassie knows, he's basically screwed.
Bachelor host Chris Harrison loves to hype up viewers about "the most dramatic season finale ever," but this one might actually take the title. On Monday night, Underwood returned from the darkness of Portugal to tearily break up with Tayshia and Hannah G. With no women left officially left in the competition, his plan now is to go after the recently departed Cassie in hopes she'll change her mind about their relationship.
Tuesday's finale promises to be the exact kind of thank-God-that's-not-me disaster you need to distract you from real life for a few hours.
Want to find out what happens? Here's everything to know about how to watch The Bachelor for free on ABC tonight.
When Is The Bachelor Finale? What Time Does It Start?
The second part of the 2019 finale of The Bachelor will air from 8 p.m. to 10 p.m. EDT on Tuesday, March 12.
It'll include a live portion with Harrison, Underwood and former contestants, according to a news release. (That same news release also promises BACHELOR NATION WILL BE ROCKED BY THE STUNNING LIVE CONCLUSION TO COLTON'S LOVE STORY. So.)
What Channel Is The Bachelor Finale on?
The Bachelor is on ABC, but which specific channel that is varies by city. Check your local listings for more information.
How to Live Stream The Bachelor Season Finale Online
ABC streams The Bachelor live on its website, though you'll need to log in with your TV provider. If you don't have one, you can sign up at ABCinstantaccess.com.
Can You Watch The Bachelor Finale Live Without Cable?
Don't let cord-cutting keep you from the drama. Sign up for a digital streaming service like YouTubeTV, DirecTV Now, PlayStation Vue or Hulu + Live TV. Plans for the first two start at $40 per month, and the latter two cost a minimum of $44.99.
They all offer free trial periods, but you'll want to set a reminder on your phone to cancel the subscription before you get charged.
Can You Watch The Bachelor Finale for Free?
Yes, by finding a friend who has cable and camping out on their couch. Just kidding — in addition to the above options, you can break out your digital antenna to watch the finale without paying.
You can also test out Locast, a digital translator that provides local signals in cities like New York, Chicago and Washington, D.C. Locast is free but accepts donations and works on Roku.
OK, Last Question. What in the World Is Underwood Going to Do if Cassie Rejects Him?
No clue, dude. No clue.