How to Watch the 2016 NBA Playoffs Online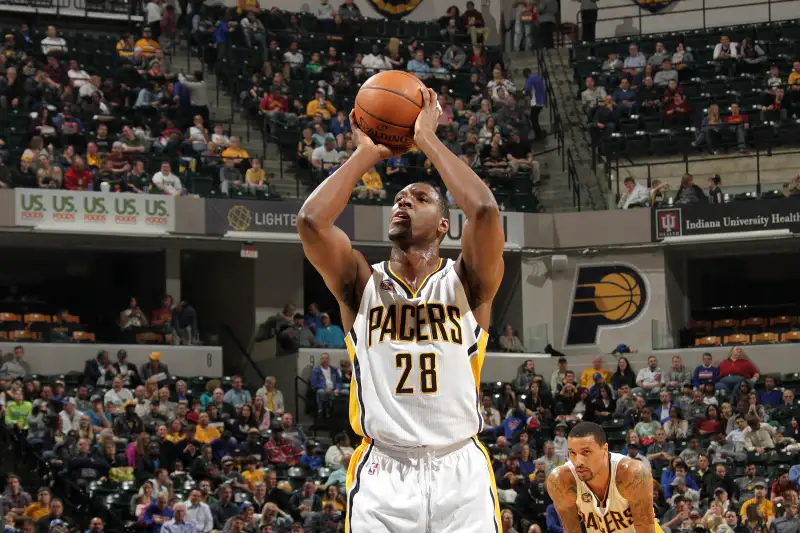 Ron Hoskins—NBAE/Getty Images
Millions of cord-cutter sports fans may be scrambling this weekend, what with the start of the NBA playoffs--and the realization that most of the action is being aired only on pay TV channels. But you're not cut off if you don't have cable. Money's got you covered with a quick guide for streaming the NBA playoffs online at the lowest cost possible.
The playoffs will be spread across ESPN, TNT, NBA TV, and ABC, with the first game between the Toronto Raptors and Indiana Pacers tipping off at 12:30 p.m. ET on ESPN on Saturday. If you aren't planning to post up at your favorite sports bar with friends, Chris Brantner of Cut Cable Today gave Money advice on how to stream the games online.
The first two rounds will be broadcast as follows:
TNT: Will broadcast games Sunday through Thursday
ESPN: Will host Friday and Sunday games
ABC: Some Saturday and Sunday games
NBA TV: A few first round games
The best option for the first two rounds is Sling TV, a streaming service that costs $20 per month and includes 20+ channels, including ESPN, TNT, and ABC (explained below). (You should also be able to tune into ABC and the other major networks free of charge with an indoor antenna and a TV.) As we've noted in previous cord-cutting posts, Sling TV offers a seven-day free trial for new users. The only games you won't be able to watch via Sling are those on NBA TV, as there's no legal way to stream that according to Cut Cable Today. The site reports that you can use your login information for the WatchESPN app, which will air all ABC games.
If you have PlayStation, Amazon Fire TV, and Chromecast, you can also stream on PlayStation Vue, a $29.99-per-month service that lets you livestream ESPN and TNT. "You can also use your credentials to login to WatchESPN," says Brantner. "Certain markets offer an ABC live stream as well. I believe they are up to 7 major markets now."
The Eastern Conference Finals will be broadcast on ESPN and the Western Conference Finals will be broadcast on TNT. Again, Sling TV is probably your best best for both.
The NBA Finals will be aired exclusively on ABC. So unless you live in a market that airs ABC on Sling TV, you'll need the WatchESPN app or an antenna so you can watch on TV.
Read next: How to Watch All the TV You Want Without Paying a Cable Bill
Noteworthy: "It doesn't make a whole lot of sense, but the NBA's own streaming service doesn't allow you to watch the playoffs," says Brantner. "Go figure."