Hugh Hefner Net Worth: How the Playboy Founder Built His Fortune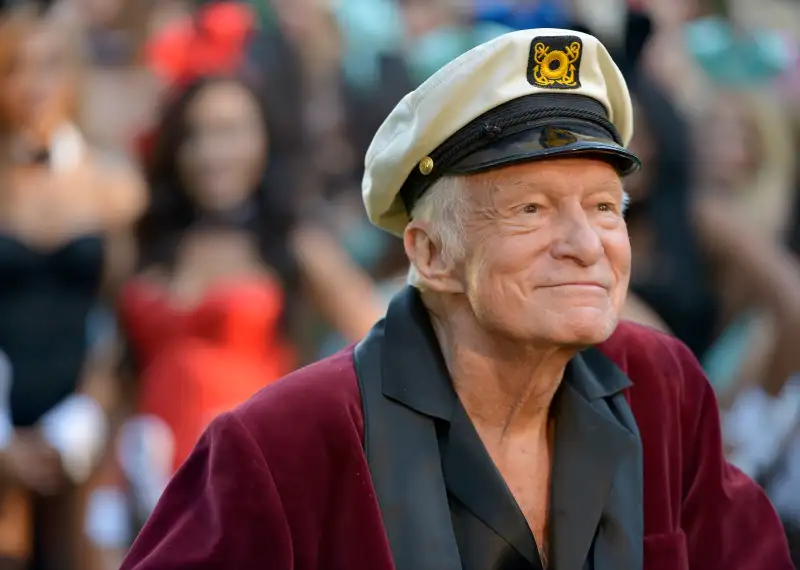 Charley Gallay—Getty Images for Playboy
Hugh Hefner, founder of Playboy Enterprises, died on Wednesday of natural causes at the age of 91.
At the time of his death, Hefner's net worth was estimated to be in the neighborhood of $45 million in liquid assets, according to Wealth-X, and his four children were reportedly promised his fortune after his death. But that doesn't include the value of his home, the famous Playboy Mansion. Hefner listed the Playboy mansion for sale with a $200 million asking price in early 2016, and it sold that summer for $100 million, with the stipulation that Hefner could still live there and the transaction would not be complete until Hefner's death.
Hefner purchased the Playboy mansion for $1.1 million in 1972, which was then the highest private home sale ever in Los Angeles. This purchase occurred during what was arguably the height of Hefner's fame and fortune, when a single issue of Playboy magazine sold seven million copies and his net worth reportedly hit upwards of $200 million, which would be the equivalent of more than $1 billion in today's dollars.
Hefner's Playboy empire, which went on to include hotels, nightclubs, cable channels, and reality TV shows in addition to the magazine, came from extremely humble beginnings.
Hefner created comic strips and published his own local newspaper as a child, and served as editor of a humor magazine in college. He was also frustrated by how straitlaced and prudish American society was in the 1950s.
"When I came out of [World War II], I expected something similar to the Roaring '20s — a celebration," Hefner recounted to Fortune in 2003. "Of course, what we got was the opposite. It was a very conservative time, a repressive time—politically, socially, and sexually."
By the early 1950s, Hefner was also frustrated with his career. He was a promotion copywriter for Esquire, and when the magazine moved from Chicago to New York, Hefner was making $60 a week. He asked for a $5-a-week raise, but Esquire declined. So Hefner stayed behind—and in 1953 decided to launch his own magazine devoted to his true passions.
"The problem was that I had no money," Hefner explained to Fortune. So he borrowed what he could, and family and friends came to his aide. Playboy's list of early investors included Hefner's mom, who handed her son $1,000 because she believed in him, if not the idea of a magazine that celebrated sexuality and nudity. As Hefner told Fortune:
According to the Chicago Tribune, Hefner spent $200 to rent a naked picture of Marilyn Monroe from a calendar for that first issue of Playboy. "Hefner put together the first issue of Playboy on his kitchen table," the Tribune reported. "The first issue had no date because Hefner wasn't sure there would be a second."
But that first issue sold out all of its roughly 50,000+ copies within two weeks, and a success story was born.
Hefner remains tied to fellow icon Marilyn Monroe to this day. In 1992, he paid $75,000 the gravesite next to Monroe at Westwood Village Memorial Park Cemetery in Los Angeles, and it is believed Hefner will be buried there.
In retrospect, Hefner seems to have gotten a great deal on the 1992 purchase. Since then, burial plots near Monroe have been put on the market for $700,000, and the vault directly above Monroe sold on eBay in 2009 for a whopping $4.6 million.