Airlines Launch New Website Dedicated to Hating on Long Lines at Airports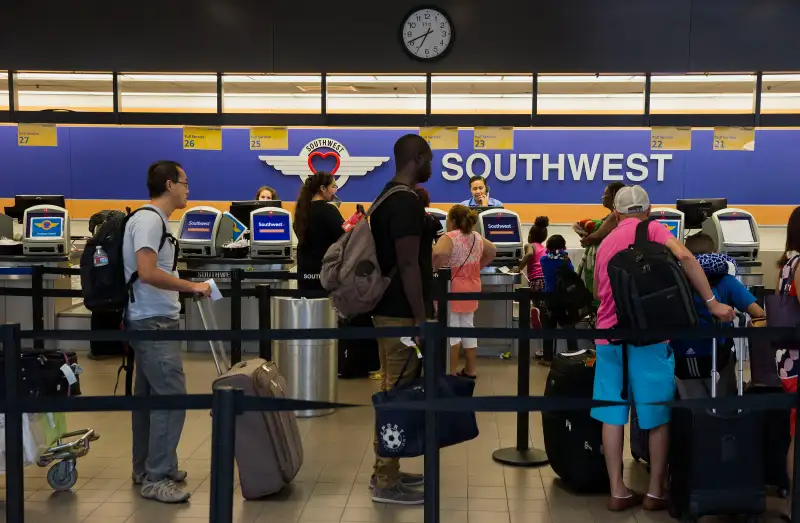 Patrick T. Fallon—Getty Images/Bloomberg
An airline trade group, Airlines for America, just launched a website called "ihatethewait.com" for passengers to complain about long waits in airport security lines -- the bane of any air traveler's existence.
At peak hours, lines can stretch to incredible lengths and navigating them can take well over an hour—90 minutes in some cases. A few days ago the TSA asked Congress for more money to hire and train personnel to deal with the massive summer crowds, and said it would up its staff at security checkpoints to speed things up.
It may seem weird that the airline trade group—which counts Alaska Airlines, American Airlines, JetBlue Airways, Hawaiian Airlines, Southwest Airlines and United Airlines as members—launched a website dedicated to annoyance with air travel, but airlines are hoping that the collective passenger outrage amassed on the site will help press Congress to increase security funding. According to Dallas News' aviation blog, the site lets travelers tell each other what to expect at the airport and whether they need to budget more time and aims to promote the hashtag #ihatethewait on social media.
It's probably a stretch for the airlines to expect consumers to use their website, but there's a far better chance the hashtag will catch on, especially considering people's love for expressing sentiment—especially when it's negative.