This Startup Is Cutting Workers' Pay Rate by 63%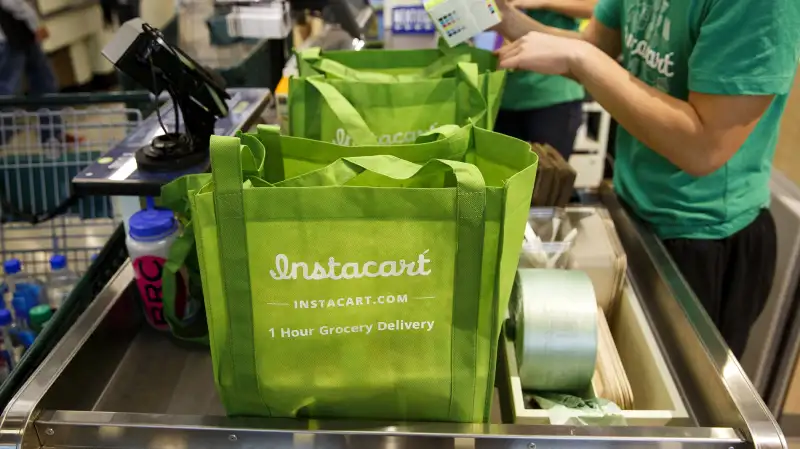 Patrick T. Fallon—Bloomberg via Getty Images
Instacart, a $2 billion grocery delivery startup, plans to dramatically cut the fees it pays freelance couriers who deliver groceries in several cities.
Despite an extended partnership with Whole Foods, the delivery startup seems to be following the lead of several other gig economy startups in trying to rein in costs amid a tighter funding environment, reports The Wall Street Journal.
Instacart drivers working in several major markets including San Francisco and Los Angeles will now earn $1.50 per drop-off of pre-packed bags from grocery stores, down from the previous guarantee of $4, in what amounts to a 63% rate cut. The company also slashed by half the commission it pays for each item in an order a driver actually shops for and collects in stores to just 25 cents.
The new rates mean that workers, in some cases, would need to triple their deliveries to make the same pay as before.
The company claims shoppers will still earn between $15 and $20 per hour, but that's based on expectations that drivers will receive tips.
Increased competition from companies like Amazon and Google, along with less enthusiastic investor support, have caused similar on-demand startups that rely on contractors to deliver good, run errands, or give rides to get stingy with their compensation too.
Instacart is just the latest company in the gig economy to cut contract workers pay rates. Food-delivery startup DoorDash recently lowered the fees it pays delivery people from $6 to $5. Shuddle, a ride service for families, will raise prices by 20%. Even Uber is feeling the pressure: it cut prices in more than 100 U.S. and Canadian cities in order to drum up business. Those cuts carried over to driver pay, with some now earning less than a half-dollar per mile. In Tampa, Fla., for example, drivers now make 49 to 52 cents per mile.