Jeff Bezos's Fortune Hits $150 Billion as Amazon Prime Day 2018 Gets Underway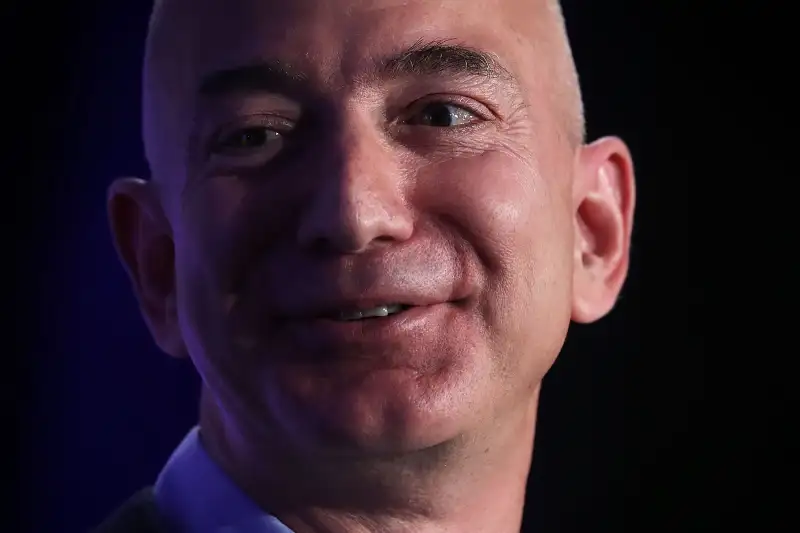 It's a very happy Amazon Prime Day 2018 for Jeff Bezos.
Not only are the 36 hours of Prime Day sales, which start today, bound to boost Amazon's profits and increase Amazon Prime membership worldwide, but the company's founder and CEO — and longtime world's richest man — just hit another mind-blowing money milestone: Jeff Bezos's net worth is now up to $150 billion.
As we noted last week, as anticipation for Amazon Prime Day 2018 heated up, Jeff Bezos became $50 billion richer than anyone else on earth.
Like many billionaire entrepreneurs, Bezos's fortune is based mainly on the stock price of his company, and Amazon shares have been soaring. The company's stock price continues to rise this week, rising roughly 1% by midday on Monday to top $1,800 per share. (By comparison, shares were priced at about $1,000 last October.)
According to Forbes, which tracks billionaires' net worth in real time, today's increase in Amazon stock translates to an increase of roughly $1 billion in Jeff Bezos's net worth. That means the world's richest man is now worth a staggering, highest-ever $150 billion. Jeff Bezos is also $56 billion richer than the world's second-richest man, Microsoft founder and philanthropist Bill Gates, whose net worth is estimated at $94 billion at the moment.
All of the figures above are from Forbes. Bloomberg, which also tracks the net worth of Jeff Bezos and other billionaires but calculates wealth differently and only updates its list after the market closes each day, puts the fortunes of both Bezos and Gates a bit lower. For the time being, the Bloomberg Billionaire Index officially estimates Jeff Bezos's net worth at $145 billion, compared to $95 billion for Gates.
But Bloomberg also reported on Monday that Jeff Bezos's net worth is up to $150 billion, based on today's rise in Amazon shares. In fact, Jeff Bezos is now richer than anyone in modern times, even after adjusting for inflation. "The $100 billion mark that Gates hit briefly in 1999 at the height of the dot-com boom would be worth about $149 billion in today's dollars," Bloomberg reported.