5 Smart Career Insights from J-Lo's New Memoir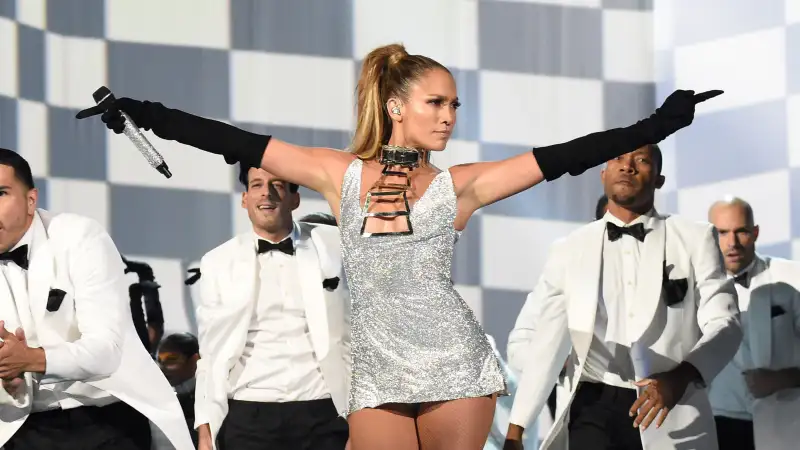 Kevin Mazur—Getty Images for Three Lions Ent
In Jennifer Lopez's new tell-all book True Love, on sale this week, the singer-dancer-actress-entrepreneur has much to say about her past relationships and how they have shaped her career trajectory.
While some might be most excited by the juicier details of her breakups with Ben Affleck and Marc Anthony, J-Lo offers some nuggets of wisdom on success that can help anyone looking for career stardom. Here are the highlights:
1. Don't let money make you complacent.

Lopez says her parents, who held down multiple jobs to be able to send her and her sisters to Catholic school, were an early source of inspiration and taught her that hard work is about more than financial prosperity.
2. Embrace your mistakes.
Lopez is candid about the imperfect parts of her career, including less-successful albums, her tendency to succumb to pressure from managers, and times during the filming of What to Expect When You're Expecting when her makeup artist had to use ice to de-puff her eyes because of all her crying following her divorce from Anthony. But at 45, she says, she is finally able to look back on her errors as learning experiences.
3. Never stay in a job out of fear.

One of the scariest choices Lopez has made, she writes, was quitting the hit show American Idol after two successful seasons to go on a world tour. But she's glad she mustered the courage to do it.
4. Look for experienced mentors and advisers.

Though much of her book discusses overcoming problems, particularly self-doubt, Lopez also points out that sometimes it takes someone with more life experience to point out you have a problem in the first place.
5. Don't compare yourself to anyone else.
Like people in all fields, Lopez says, she has at times compared herself with her peers and felt that she wasn't living up to expectations. But, she writes, the only way to actually be the best version of yourself is to do just that—be yourself.
For that reason, Lopez says the only advice she gives out now to less-experienced or aspiring artists is: "Listen to yourself; listen to your gut. Because only you know what's right for you."
Related:
6 Money Lessons From Ben Affleck Movies