Why JetBlue Can Break Your Heart, but Comcast Never Will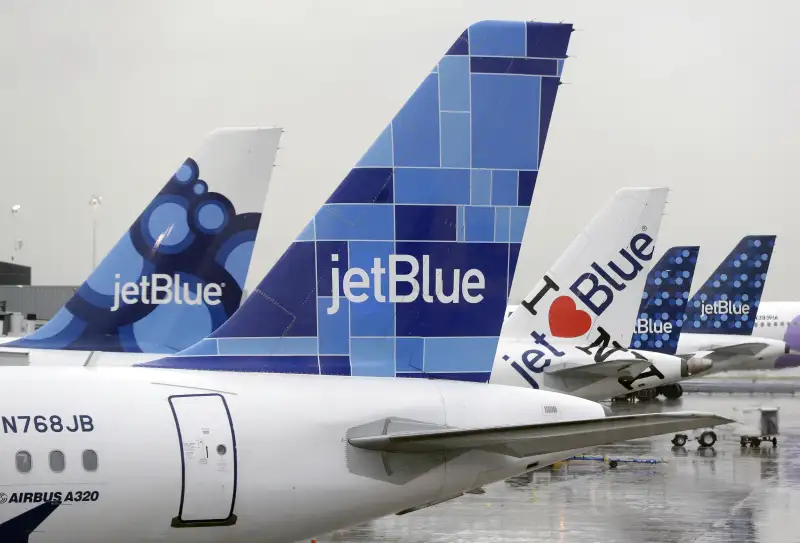 This week, JetBlue announced it's adding more seats on planes and new fees for checked baggage. The moves are clearly aimed at hiking profits—which is what businesses are supposed to do, right?
So why, then, has JetBlue's policy change been met with outrage and a sense of betrayal? Isn't JetBlue just a business that's, you know, in the business of making money? Shouldn't we fully expect these kind of profit-first policies? And if this kind of behavior is to be expected, why would there ever be any sense of surprise or disappointment, let alone heartbreak?
The subject brings to mind the old fable "The Farmer and the Viper," in which a farmer nurses a freezing snake back to health—and is then promptly bitten and killed by the snake as soon as it has the opportunity. The moral is that you shouldn't be surprised, and you certainly shouldn't feel betrayed, when a snake behaves like a snake. A similar takeaway comes from the disturbing 2005 documentary "Grizzly Man," which tells the tale of a man and his girlfriend who were killed, in essence, because a bear behaved like a bear.
The complication is that consumers don't necessarily view brands that we interact with regularly as animals that will take advantage of us whenever the opportunity arises. We're encouraged to "like" brands on Facebook, and marketers spend billions to try to get us to love brands, ideally with a cult-like fervor. We tend to view favorite brands as trusted partners or even friends, and we can feel violated and betrayed to the core when the terms of what can be a very warm partnership are exposed as more "strictly business," to quote The Godfather.
"Some brands are so good at connecting with consumers on an emotional level that the relationship feels incredibly personal, much like a friendship," explains Kit Yarrow, consumer psychologist and TIME and Money contributor. "In most cases the consumers feel they share the same values as the brand, which they see as manifesting human characteristics."
This certainly seems the case for JetBlue and its longtime customers. The brand resonated and indeed became beloved because of the perks (free TVs and snacks for everyone) and amenities (leather seats and plenty of legroom all around) as much as because of its overriding ethos that all customers were valued—and valued equally. What helped make JetBlue stand out and become an industry darling is that its competitors in the airline business are notorious for exceptionally poor customer service, especially in regards to passengers who are paying the least for their flights.
Slowly, though, JetBlue tweaked its business model—adding a business class and adding more fees recently—and with this week's announcement about shrinking legroom and the addition of baggage fees, it's clear that the values originally embraced by the brand have changed as well. For the people who loved and were loyal to JetBlue specifically because of its egalitarian, customers-first approach, the latest moves serve as a big slap in the face with the cold-hearted reality that shouldn't really come as a surprise, but hurts nonetheless: Brands like JetBlue want you to love them, but they only love you for your money.
Experts who study marketing and company-consumer relationships believe that brands that have developed cult-like followings for supposedly doing things the right and honorable way—Chipotle and Whole Foods come to mind—are likely to feel greater backlash if and when they appear to violate customers' trust. "Our theory is that the people who feel most betrayed are the ones who were most attached to the brand in the first place," says Debbie MacInnis, a marketing professor at the USC Marshall School of Business who is researching brand betrayal with colleagues.
By and large, consumers tend to get most attached to scrappy smaller brands with a streak of independence—brands they can identify with and feel good about supporting. "We love underdog stories," says MacInnis. "We see ourselves as underdogs. We love the little guy, so there's a natural brand connection." It's a connection that goes beyond a mere mutually beneficial economic transaction.
On the other hand, brands that are monolithic and fail to develop long-lasting loyalty or affection—big banks, pay TV and wireless providers, and yes, airlines come to mind—are less at risk of betraying customers' trust because there was little to no trust to begin with. "You're not likely to feel betrayed when a cable company treats you poorly," says MacInnis. "You'll shake it off and jump" to a competitor without blinking (assuming another one is actually available). "The transgressions are par for the course."
It's all about expectations: When someone we thought of as a friend turns out to be just another snake, it's heartbreaking. Hence, the presence of several "Et Tu, JetBlue?" headlines out there, indicating that the once beloved airline's betrayal is one of epic proportions.
"When consumers sense they've been used or manipulated they feel a burn more similar to a human betrayal than simple transactional disappointment," says Yarrow. However, bigger, widely bashed brands are "lucky" enough to disappoint customers so frequently that there's no surprise or sense of betrayal when they make yet another profit-first, customer-unfriendly move. "Consumers have such low expectations of Comcast, for example, they are thrilled when there simply aren't problems."