Asking Job Applicants Their Current Salary Could Become Illegal Nationwide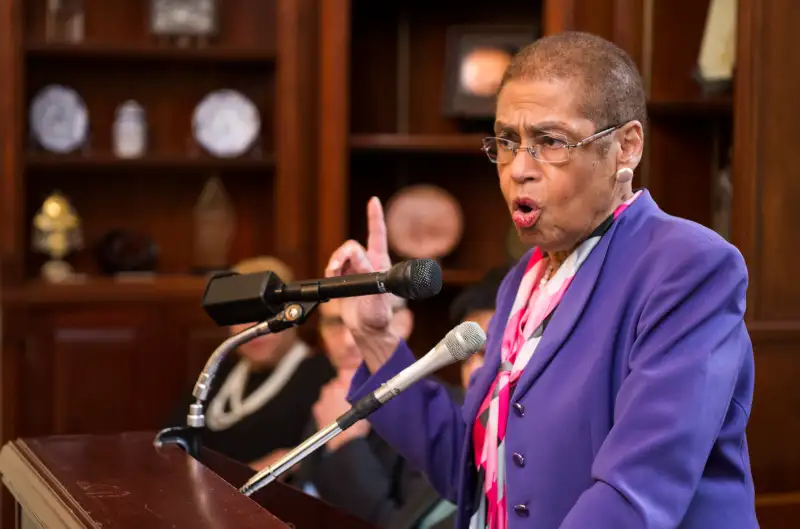 Bill Clark—CQ-Roll Call,Inc.
Earlier this month, Massachusetts became the first state to prohibit employers from asking applicants about their salary history during the job interview process. Now, a trio of Congressional Representatives announced Tuesday that they plan to introduce a bill that would extend that same right to job-seekers across the country.
Eleanor Holmes Norton, delegate from Washington, D.C. (and also the first female chair of the Equal Employment Opportunity Commission), along with Rosa DeLauro and Jerrold Nadler, Democratic Representatives from Connecticut and New York, respectively, say they'll introduce a bill when Congress returns from its summer recess that will prohibit employers from asking about salary history before they make a job offer or specifying a salary.
Read More: It's Illegal to Ask How Much You Make in a Job Interview in This State
"The bill seeks to eliminate the wage gap that women and people of color often encounter," Holmes' office said in a news release. "Because many employers set wages based on an applicant's previous salary, workers from historically disadvantaged groups often start out behind their white male counterparts in salary negotiations and never catch up."
In the meantime, experts suggest that job-seekers can wiggle around the question by stating a range of what they'd like to be paid, or telling the hiring manager your total compensation, including benefits — as long as you're clear that this isn't just your salary.