Ken Bone Sweater Sells Out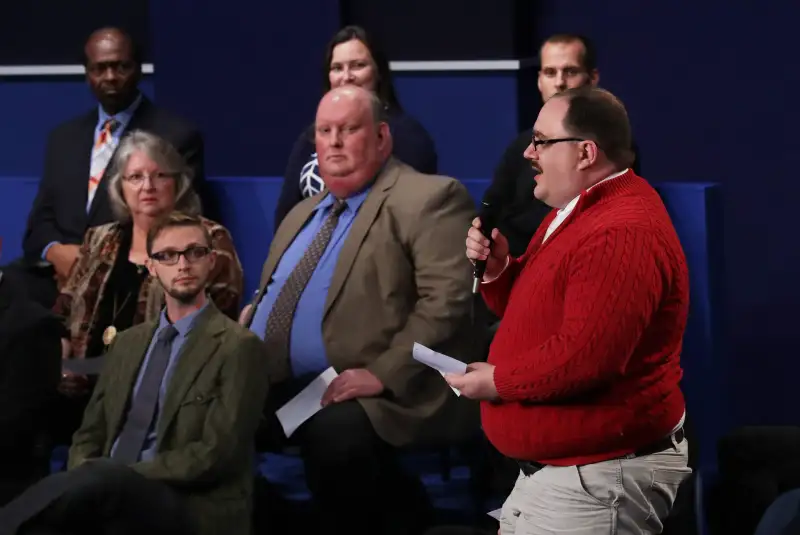 Chip Somodevilla—Getty Images
Today in internet ephemera: The Ken Bone red cable knit sweater has sold out on Amazon. But it now appears to be still available on JCPenney.
You may or may not recognize Bone as a man who asked a question at last night's presidential debate. For some reason, the internet took a liking to him and his red sweater. Bone made the talk show rounds today and announced that his red sweater, which he was still wearing, was from Izod. It has now sold out on Amazon, according to Twitter.
If you for some reason want to dress like Ken Bone, Esquire has run multiple posts on how to do it.