Kimmy Schmidt's Tituss Burgess Launches His Own Pinot Noir Brand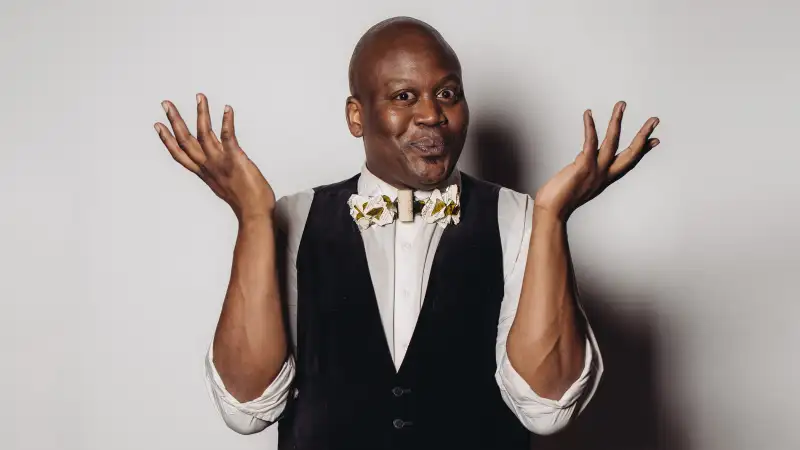 Now you can have pinot noir in the boudoir while smoking a cigar with Roseanne Barr.
Tituss Burgess, who plays Titus Andromedon in Netflix's Unbreakable Kimmy Schmidt, is launching his very own brand of wine, Pinot by Tituss.
Andromedon's most memorable season 1 storyline is perhaps his attempt to create a hit single, "Peeno Noir" ("an ode to black penis"). Burgess reportedly improvised the entire song -- which includes the lines "Pinot Noir, smoke a cigar" and "Pinot Noir, Roseanne Barr". It begins, "Pinot Noir/Caviar, Myanmar/Mid-sized car/You don't have to be popu-lar/Find out who your true friends are," and repeated dramatic deliveries of the words "pinot noir." Needless to say, it went viral in real life.
Burgess announced the new vino on his Instagram, adding, "To be enjoyed by all the fabulous Kings and Kweens. Pinot makes things fun."
The wine is retailing for $24 a bottle (or just under $300 for a case). Entertainment Weekly reports the wine will start shipping March 24.
Season 2 of Unbreakable Kimmy Schmidt lands next month. In the meantime, you can rewatch your favorite scenes while sipping some Pinot by Tituss.