Las Vegas Shooter Stephen Paddock Had an Unusual Financial Life. Here's What We Know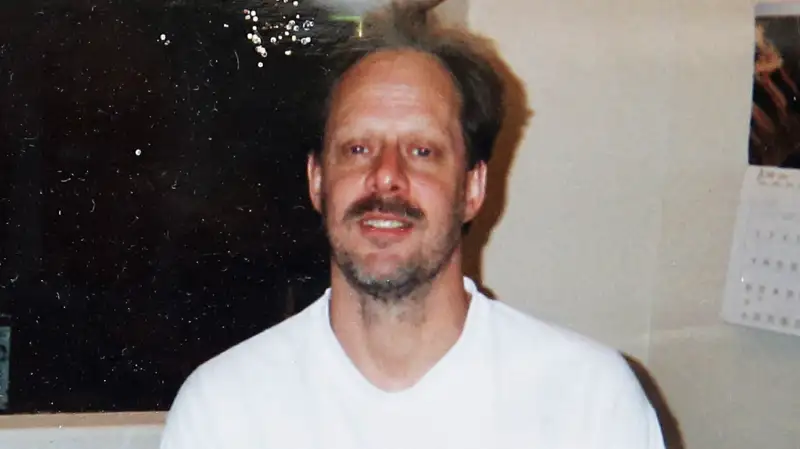 As investigators work to uncover the motives of Las Vegas shooter Stephen Paddock, they keep coming back to one of the most unusual aspects of the 64-year-old's personal profile: his money.
Paddock had two planes, owned multiple homes, and regularly dropped tens of thousands of dollars in Vegas casinos, according to recent reports. His shocking collections of guns and ammunition alone may have cost hundreds of thousands of dollars.
We'll never know what truly motivated Paddock, who took his own life after killing 59 people and injuring 500 more at a country musical concert on Sunday night. Here's what we know so far about his financial situation.
Paddock Was Richer Than Other Mass Shooters
Paddock was a white male—which makes him typical of mass shooters in America, according to reports compiled by Mother Jones and a 2014 study of American mass murderers by Eric Madfis, a University of Washington-Tacoma sociology professor.
However, Paddock differed from the typical mass shooter profile in at least two ways. First, he was older—the average age of mass shooters in the Mother Jones study was 35, and the vast majority of American mass shooters are between the ages of 20 and 49.
Paddock also appears to have been quite wealthy, which is unusual for mass shooters. Madfis's research indicates that "downward mobility" seems to be one of the factors that drives disturbed individuals toward senseless acts of violence, theorizing that "the performance of a violent massacre provides an illegitimate opportunity for entitled white men to regain lost status and forge a powerful, successful, masculine identity through infamy."
Las Vegas Metropolitan Police Dept—AP
By most accounts, Paddock was not downwardly mobile, and his wealth would put him in a tier above the middle class. He owned two planes and was a licensed pilot, and owned homes in four states, according to the Washington Post. His brother said that Stephen Paddock made some $2 million when the two sold their real estate business a few years ago. And just before the massacre, he wired $100,000 to his girlfriend, Marilou Danley, in the Philippines, a transaction investigators are still attempting to explain.
He Gambled a Lot
Much of Paddock's money appears to have been spent in casinos. NBC News reported that Paddock often gambled at least $10,000 a day in Las Vegas casinos, and sometimes upwards of $30,000 per day. He reportedly gambled a total of at least $160,000 at Vegas casinos in the weeks before the mass shooting. It's unclear how much he won or lost over this time span.
A few years ago, he described himself as a "professional gambler by trade" according to his then-neighbor in central Florida, before he moved to Nevada. Previously, he had worked as a postal carrier, IRS agent, and accountant, but he apparently hadn't had been employed in a standard job since the 1980s.
Martin Bialecki—picture-alliance/dpa/AP Images
Medfis told Seeker.com that Paddock's high-stakes gambling habit is noteworthy. While Paddock's apparent wealth makes him atypical of mass shooters, "he was also a prolific gambler, so it would not surprise me at all to learn that he recently suffered a significant financial loss," Medfis said. "That said, mass killers do not just 'snap.'"
Other research indicates that pathological gamblers can often also be diagnosed awith psychopathic personality disorders, as well as a higher likelihood to have problems with alcohol and commit crimes in general. There is no conclusive cause-and-effect relationship, however, and it's unclear the degree to which people are born with psychopathic tendencies or develop them over their lifetimes. It's worth noting that Paddock's father was a notorious bank robber who escaped from federal prison and was on the FBI's Most Wanted list in the 1960s and 1970s.
Donaldson Collection—Getty Images
He Owned a Lot of Real Estate
Paddock lived with his girlfriend in an upscale 55+ retirement community in Mesquite, Nev., about 80 miles from Las Vegas. He bought the 2,018-square-foot home in 2015 for $369,000, according to the Review-Journal. Paddock also paid $238,000 in 2013 for a home in the Sierra Canyon by Del Webb community in Reno—where properties now list for $300,000 to $600,000. In addition, the Reno Gazette Journal reported that Paddock owned a condo at the Montage in downtown Reno before selling it in December 2016.
Martin Bialecki—picture-alliance/dpa/AP Images
Gabe Ginsberg—Getty Images
According to the Los Angeles Times, Paddock's other real estate holdings over the years have included "two run-down apartment buildings in a working-class neighborhood of Hawthorne" in southwestern Los Angeles County, and another apartment complex outside Dallas in Mesquite, Texas. From 2013 to 2015, Paddock owned a two-bedroom home in a 55-plus community near Melbourne, Fla., which he sold for $235,000.
Eric Paddock said that his brother Stephen pocketed roughly $2 million a few years ago when they sold off the real estate business they ran together. "He's a multimillionaire," Eric said, according to New York. "He helped me become affluent, he made me wealthy."
How Much He Spent on Guns & Preparation
Three days before the massacre, Paddock checked in to a two-room suite on the 32nd floor of the Mandalay resort that usually costs $400 to $500 per night. He brought with him at least 10 suitcases, and inside them was a stockpile of weaponry and equipment that included 23 firearms, a computer, and video cameras Paddock set up inside and outside the room, apparently in order so he could see anyone approaching the suite.
Matt McClain/The Washington Post—Getty Images
One law enforcement source told the New York Post that the weapons Paddock had inside the suite were expensive higher-powered riles such as the AR-15, AR-10, and AK-47. "All the guns he had were very expensive, from $5,000 to $10,000 each, which is a lot of money for a gun," the source said.
Paddock apparently modified at least two of the rifles with special "bump stocks," which sell for $100 and up and essentially turned them into automatic weapons, allowing Paddock to fire dozens of rounds in seconds.
In addition to the guns in Paddock's Las Vegas suite, authorities found stockpiles of weapons and ammunition in Paddock's two homes in Nevada. According to the Reno Gazette-Journal, Paddock had two shotguns and five handguns at his home in Reno, and 19 firearms, as well as various explosives, electronic devices, and ammo were found at his home in Mesquite.
Altogether, Paddock owned over 50 guns. He purchased at least 33 guns, the vast majority of which were rifles, in the 12 months before the mass shooting, an ATF official told CBS News. Assuming most of the rifles he bought were of the high-end variety found in Paddock's Mandalay Bay suite, he easily spent hundreds of thousands of dollars on guns in recent times.
According to the Pew Research Center, 30% of American adults are gun owners. Among them, two-thirds own more than one firearm, and 29% own five or more guns. The demographic most likely to own guns is that of white male adults, nearly half of whom (48%) are gun owners, compared to only 24% of white women and nonwhite men.