The Second Shift Is Killing the Aspirations of Female Workers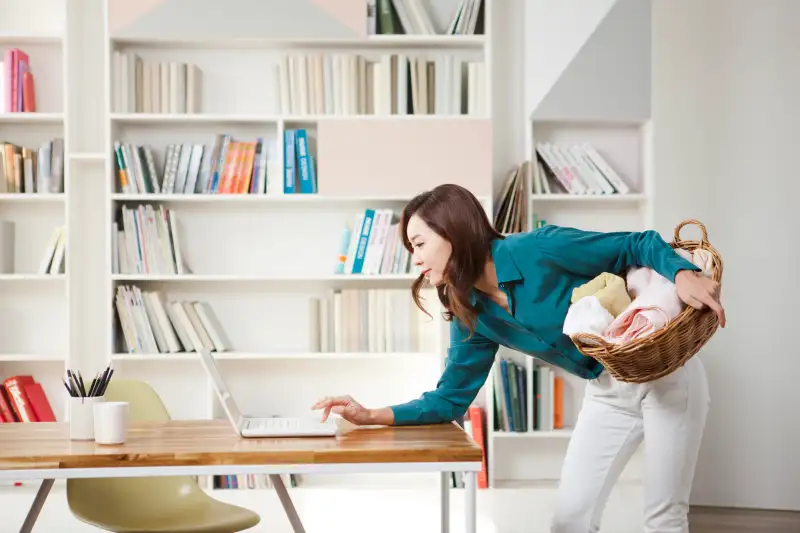 TongRo—Getty Images/TongRo Images RF
There's been a lot of hand-wringing in corporate America over how to get more women in the C-suite. Will more generous paid leave policies help retain female workers? Is their work challenging enough? Is their pay equitable? But it turns out one way to help women aspire to executive positions begins in the home.
A day job followed by a second shift of housework is killing the desire of working women to hold leadership roles, according to Women in the Workplace 2016, a report produced by LeanIn.Org and McKinsey & Company.
The study, one of the most comprehensive to date on the state of women in corporate America, looked at promotions, attrition rates, and career outcomes of 34,000 workers at 132 companies. In line with previous studies, it found that women do more housework and child care than men at every stage in their careers. But this study finds that there might be a link between all of those additional duties and how high women climb on the corporate ladder.
To wit: "Women in senior management are seven times more likely than men at the same level to say they do more than half of the housework," the study finds.
Karen Rubin, Talking Talent's managing director for North America, told the Wall Street Journal that women often take on a majority of the housework during maternity leave, and it's never evenly redistributed with their partner. That's why it's doubly important for both parents to take leave.
"One of the surefire ways for an individual to feel overwhelmed and burned out is to take on an overwhelming share of housework and child-care responsibilities in addition to their regular job," Rubin told WSJ.
Read Next: The Big Problem With Donald Trump's Childcare Proposal
But it's not just personal ambition that's keeping them out of the C-suite. The study also finds that the pipeline problem begins right at the start of a woman's career and only gets worse from there. Almost half of the entry-level workforce are women, yet just 37% are managers, the next rung up the corporate ladder. The disparity just gets larger the higher you climb: 33% of senior manager jobs, 29% of VP positions, 24% of SVP roles, and 19% of executive spots belong to women.
This management gap has far-reaching implications, not just for a woman's career development but for her salary growth and retirement security as well.
It's not for lack of trying. According to the report, men and women lobby for promotions, ask for feedback, and negotiate salaries at the same rate. Yet employers and managers treat them differently: They punish women for being pushy, while showering men with tougher assignments, more training, and bigger paychecks. The study found that women who negotiate for a promotion or salary bump are 67% more likely than women who don't to be labeled "bossy," "too aggressive," or "intimidating." And they're 30% more likely to hear that than men who negotiate.
And women feel the disparity. Per the report, 1 in 4 women feel they've missed out on a raise, promotion, or a chance to get ahead because of their gender.
One silver lining: There are more women in the middle and senior management pipeline than are currently in those positions, meaning the proportion of women moving up the corporate food chain could become more equitable, which may help usher in an era of more men taking on responsibilities at home.