Lexington Law Review | Credit Repair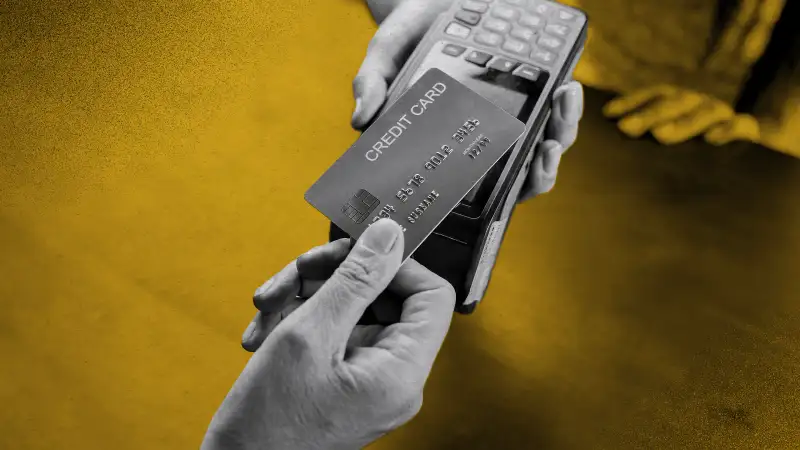 Lexington Law Firm offers professional credit repair services led by attorneys, paralegals and credit advisors. The credit repair firm's team sends disputes to the three credit bureaus — Experian, TransUnion and Equifax — and employs creditor interventions to ensure your credit report is accurate.
While anyone can repair their credit by themselves, working with a professional credit repair company can be helpful for anyone struggling to get erroneous information removed from their credit report. Making sure your credit score is based on accurate information is an important first step in working toward better credit.
Read on to learn more about how Lexington Law Firm's credit repair plans might help you on your journey toward better credit.
Table of contents
Lexington Law Credit Repair overview
Pros
Three credit repair packages of varying price and service levels to choose from
Free consultation and credit analysis to help guide your package choice
Long-standing company operated by attorneys and paralegals
Cons
No guarantee your score will improve
Initial charge (called a first work fee) on top of the monthly package rates
Pending complaint filed by the Consumer Financial Protection Bureau
Lexington Law Firm has specialized in credit repair services since 2004. The company has two offices, one in West Valley City, Utah and another in Phoenix, Arizona.
At the time of this review, Lexington Law's staff includes around a dozen in-house lawyers and a network of Of-Counsel lawyers.
However, the Consumer Financial Protection Bureau filed a complaint in 2019 against Lexington Law's parent company, PGX Holdings, Inc., subsidiaries Progrexion Teleservices Inc., eFolks LLC, and CreditRepair.com Inc. In the lawsuit, the CFPB alleges that Progrexion violated the Telemarketing Sales Rule as well as the Consumer Financial Protection Act. (For more on this, please refer to our section on Regulatory or Legal Action.)
Lexington Law's services
Lexington Law offers three credit repair packages designed to address varying needs of customers with inaccurate or unverifiable negative items or derogatory marks that are hurting their credit scores.
Unfairly reported items can include old debts that haven't yet been cleared from your history. Most of these — bankruptcies, repossessions, tax liens, debt settlements, student loan debt that's been forgiven or paid, foreclosures and late payments to lenders — are supposed to fall off your report after seven years. Lexington Law also scans your credit report for accounts that don't belong to you, duplicate accounts, fraudulent activity and missing accounts that could impact your score positively.
Lexington Law then employs creditor intervention strategies, like sending letters to the three credit bureaus and your creditors, in order to dispute unfairly reported or inaccurate items from your credit report.
What Lexington Law offers
Complimentary credit evaluation - This includes a free credit report summary and guidance in choosing which of Lexington Law's three credit repair packages is best for your situation.
Identification of negative items and possible disputes - Lexington Law looks for inaccuracies and unverifiable information on your credit report.
Creditor interventions - The credit repair firm's team issues disputes regarding inaccurate or unverifiable information from your credit report to the three credit bureaus and your creditors.
Inquiry Assist - This creditor intervention service is included in all three credit repair plans.
ID Theft Insurance - This identity theft protection service is included in all tiers.
Debt Handler - This service is included in all tiers.
Continued credit monitoring - The company's top two credit repair packages include Report Watch Alerts to help ensure any new, inaccurate derogatory marks on your credit report are promptly addressed.
Educational resources - Lexington Law helps customers better understand credit reporting and how to maintain healthy credit through a breadth of blog posts. These personal finance tools are all free to the public on the credit repair firm's site.
What Lexington Law doesn't offer
Guarantee of credit score improvement - Lexington Law cannot legally guarantee that your credit score will improve, even if negative items are found and removed from your report.
A maximum time frame for results - The company also doesn't promise any change within a specific number of months. How long the credit repair process takes depends on the number of negative items on your credit report as well as the nature of the responses from the credit bureaus.
Removal of accurate information - Some credit histories are bogged down by negative items that are legitimate, like credit card debt or late payments to lenders that are still fresh. These marks cannot legally be removed through the credit repair process.
Guarantee that negative items won't reappear - Creditors could report inaccurate information again, although the Fair Credit Reporting Act requires that you be notified before this happens.
Refunds - Lexington Law offers no money-back guarantee.
Lexington Law's credit repair packages
The Concord Standard plan is the most basic of Lexington Law's service packages, designated fair in terms of the intensity. For a monthly fee of $99.95, you'll get the company's customary credit repair process: credit bureau challenges and disputes, creditor interventions and assistance with inquiries. Concord Standard also includes a credit monitoring program, ID Theft Insurance, plus Debt Handler.
The Concord Premier plan is the credit repair firm's mid-tier package. The monthly fee of $119.95 provides Lexington Law clients with all of the standard credit repair services in the Concord Standard tier, but Concord Premier also includes Report Watch Alerts, a kind of score tracker for extensive, continued credit monitoring.
Lexington Law's most aggressive credit repair package is the Premier Plus plan and costs $139.95 per month. This tier is recommended for customers with many negative items on their credit reports. It includes credit repair services and in Report Watch Alerts provided in the lower two packages. Additionally, though, you'll also get your TransUnion FICO Score, along with Lost Wallet Protection and Junk Mail Reducer.
Lexington Law charges a first payment that varies depending on the package: $99.95 for Concord Standard, $119.95 for Concord Premier, and $139.95 for Premier Plus. Depending on the state in which you reside, this payment will be charged around five days from the time you sign up.
Lexington Law offers discounts to family members and households, as well as veterans and active military personnel.
If you aren't sure which package is best for you, Lexington Law offers a free credit consultation, which includes a credit score analysis and a recommendation for which credit repair plan will best suit your needs.
Lexington Law's credentials
Lexington Law is a law firm focused primarily on professional credit repair services, but also practices in other areas, like family law, criminal law and general consumer litigation. It's owned by the company Progrexion, which also includes the brands CreditRepair.com and Credit.com. Progrexion has partnerships with FICO plus the top three credit bureaus, TransUnion, Experian and Equifax.
More information about Lexington Law's company makeup can be found below.
Licenses and registration
Attorney John C. Heath has served since 2004 as Lexington Law's Director at its office in West Valley City, Utah, where the company is headquartered. Lexington Law's website lists multiple attorneys and paralegals working directly for the firm in addition to other attorneys who are described as being of counsel to the law firm.
Many of the attorneys working with Lexington Law are licensed to practice law in multiple states. Several also work in other areas of the law, like corporate compliance, insurance matters, criminal litigation and bankruptcy representation. Some members of the Lexington Law team have previously been employed by major commercial credit rating agencies and consumer credit reporting agencies.
Awards and certifications
We found no awards or certifications for Lexington Law. Additionally, there is no listing for Lexington Law on the website for the National Association of Credit Services Organizations, a company founded in 2007 that issues Standards of Excellence seals to qualifying members.
Third-party ratings
Currently, the credit repair industry is not rated by any official organizations or third parties.
Regulatory or legal actions
In 2019 the Consumer Financial Protection Bureau filed a complaint against PGX Holdings Inc. and its subsidiaries, including Progrexion Marketing Inc., the parent company of Lexington Law Firm. The credit repair firm's Directing Attorney John C. Heath is also named in the complaint.
The CFPB alleges that Progrexion and its subsidiaries requested and received payment of upfront fees for credit repair services. This would be a violation of the Telemarketing Sales Rule, under which companies cannot charge consumers until they have "provided documentation reflecting that the promised results have been achieved." The lawsuit also includes an allegation that the company employed deceptive marketing techniques, which is considered a violation of the Consumer Financial Protection Act.
The complaint was filed in the U.S. District Court for the District of Utah and remains pending.
Lexington Law's accessibility
There are multiple ways to contact Lexington Law if you want to sign up for one of the firm's credit repair packages or speak to a representative about the firm's services.
Availability
Lexington Law renders services in all states except Oregon. The law firm has two physical offices: one in West Valley City, Utah, and the other in Phoenix, Arizona.
Lexington Law's offices are open during the following days and times:
Monday - Friday: 7 am to 4 pm MST
Saturday and Sunday: Closed
Contact information
User experience
Signing up for Lexington Law's credit repair service is simple. You can enter your information on the online signup form available at LexingtonLaw.com or download the company's app and proceed similarly from there.
Remember that Lexington Law offers a free consultation and credit analysis. If you take advantage of that service, use this form on the Lexington Law website.
However, keep in mind that by submitting any personal information to Lexington Law, you are legally consenting to further contact from Lexington Law regarding credit repair or credit repair marketing, whether by text or email. If you want to later opt out of these communications, tell this to any Lexington Law representative who contacts you, or use this form to unsubscribe from the firm's email list.
Limitations
The firm's website and app are available 24/7. However, this does not necessarily mean representatives are available at all times.
Lexington Law lists its sales operating hours as:
Monday - Sunday: 7 am to 7 pm MST
Saturday: 7am - 9pm MST
Sunday: 7am - 8pm MST
Lexington Law's customer satisfaction
On Trustpilot and the Better Business Bureau (BBB) sites, customer reviews for Lexington Law Firm's credit repair service range from extremely positive to very negative.
Customer complaints
Some Lexington Law clients have complained in reviews on BBB and Trustpilot about a lack of results and overall dissatisfaction with the service and have even called the service a scam. However, it is worth noting that Lexington Law does not guarantee any improvement to a person's credit score through its credit repair service.
There are others who have cited unsolicited calls from the firm as a problem, stating that they'd never signed up for any communication from Lexington Law.
Third-party ratings
Multiple consumer review sites have listings for Lexington Law. Below are the three examples.
Trustpilot: 3.8 out of 5 stars
BBB: D- with 1.27 out of 5 stars
Google: 4.3 out of 5 stars
Lexington Law FAQ
Does Lexington Law credit repair actually work?
Lexington Law Firm works to find unfairly reported or inaccurate information in your credit history and then executes bureau challenges and creditor interventions to remove them from your credit report. However, there is no guarantee that this firm or any other credit repair service will improve your credit score.
Does Lexington Law really remove charge-offs?
Depending on the legitimacy of the charge-off, Lexington Law may be able to get a charge-off — as well as other derogatory marks — removed from your credit report.
What are the benefits of Lexington Law?
Working with a professional credit repair service like Lexington Law can be helpful as the process of disputing negative marks on your credit score can be complicated. The attorneys and paralegals of Lexington Law are well-versed in how to most effectively work to get these items removed.
What is the difference between Lexington Law and other credit repair companies?
Lexington Law is a law firm, so its team includes attorneys and paralegals who specialize in credit repair. Not all credit repair companies have legal professionals on staff.
How we evaluated Lexington Law
We scoured the Lexington Law website to gather as much information as possible for this review. Customer feedback available on Better Business Bureau, Trustpilot and Lexington Law's social media was included in our research process. Additionally, information provided by the Consumer Financial Protection Bureau was important to our evaluation process.
Although we always try to include accurate and up-to-date information on regulatory and legal actions, we don't claim this information is complete or fully up to date. As always, we recommend you do your own research as well.
Summary of Money's Lexington Law review
Lexington Law is a law firm that has specialized in credit repair since 2004. Many of the attorneys and paralegals who work with Lexington Law have years or decades of experience in the credit repair industry. In terms of efficacy in disputing charges, it may help that the firm's parent company, Progrexion, is partnered with FICO and the top three credit bureaus, TransUnion, Experian and Equifax.
Reviews of Lexington Law are numerous, and they range from very positive to the extremely negative. Many customers have complained about a lack of results. However, on Trustpilot, there are heaps of positive reviews from consumers who are very satisfied with Lexington Law's services.
For more information about credit repair and other credit repair firms, see our guide to the Best Credit Repair Companies.