LG TV vs. Samsung TV: Which Brand Is a Better Investment?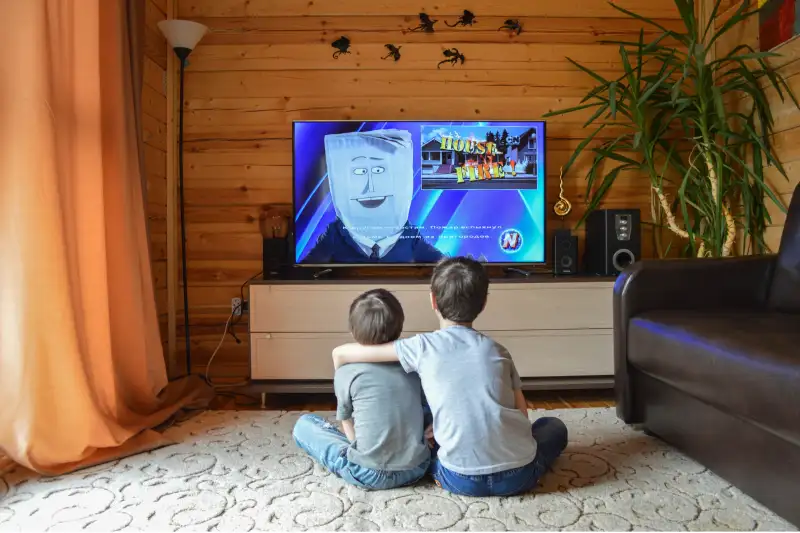 Shopping for a new TV can be overwhelming, especially with so many brands and features to choose from. If you're trying to decide between an LG TV and a Samsung TV though, we've got you covered. In this post, we'll compare the two brands and discuss which offers the most value. We'll also look at other important factors, like price, features and quality, so you can make the right purchase for your home.
With the help of this guide, you'll be able to find the perfect TV to fit your budget and lifestyle. So, whether you're looking for a top-of-the-line model to enjoy your new gaming console or an affordable option for everyday use, we'll help you find the ideal model for your needs.
Types of TVs
Both LG and Samsung carry a wide range of televisions to suit the various needs of different viewers. Samsung TVs are available in 4K UHD resolution HDTVs, 8K QLED models with AI upscaling technology and excellent outdoor TVs to enjoy entertainment on patios or decks. LG TVs come in 4K OLED models that provide stunningly vibrant color detail and deep black levels, 1080p LED HDTVs to deliver a budget-friendly HD picture experience and smart TVs with built-in streaming capabilities.
Features
Both brands feature advanced technologies such as HDR (High Dynamic Range) and Quantum Dot Color on their highest-end models, allowing viewers to experience a superior level of picture quality with sharp contrasts and accurate color representation. Additionally, their latest smart TV technologies make it easy for viewers to access streaming content from popular apps such as Netflix or Hulu.
Price
The price points of both brands vary significantly depending on the model and size of the television being purchased. Generally speaking, LG offers more budget-friendly models than Samsung while still providing a high-quality picture experience.
Quality and performance
In terms of quality and performance, both brands offer excellent picture clarity and sound quality while providing an impressive array of additional features such as voice control compatibility or motion rate technology to reduce motion blur when watching sports or action movies. That said, Samsung provides the most advanced features on its higher-end models such as quantum processors and Direct Full Array backlighting technology for enhanced contrast levels and expanded color accuracy.
User experience
The user experience between LG and Samsung is largely similar regarding the user interface design and menu navigation system on their respective TVs. Both manufacturers sell TVs that offer additional features such as voice control compatibility, which allows users to access functions such as changing channels or adjusting the volume by simply speaking commands into the remote control.
Warranty
Most LG televisions come with a one-year limited warranty that covers parts and labor against any defects in material or workmanship. Samsung offers two-year extended warranties on its higher-end 8K QLED TVs and outdoor TVs. This extra time can provide additional peace of mind for customers in case their television experiences any unexpected issues during that period.
Advantages
When it comes to advantages, there are several benefits that both brands offer for viewers looking for a new television set. First, LG televisions typically come at a lower cost compared to Samsung while still providing excellent picture clarity and sound quality along with various advanced features such as streaming content from popular apps like Netflix or Hulu. Many LG sets also come with built-in digital tuners, eliminating the need for an external set-top box to watch over-the-air broadcasts from local networks or premium cable networks like HBO or Showtime.
As for Samsung televisions, they present an unparalleled level of picture quality due to their use of advanced technologies such as quantum dots or Direct Full Array backlighting. Additionally, Samsung also generally provides longer extended warranties on its 8K QLED TVs and outdoor TVs, which can give buyers some additional protection against malfunctioning parts during the lifetime of their TV.
Disadvantages
As with any electronics, there are certain drawbacks associated with each brand. For example, LG televisions don't consistently produce top-notch picture quality compared to other premium brand sets. Additionally, their smart TV platform may be unable to access certain streaming services like Disney+ or HBO Max depending on your region and model type.
Meanwhile, Samsung TVs may not always be a suitable choice due to their higher cost which can limit your budget if you're looking for a basic set for simple, everyday use. Plus, they also usually consume more power than many other brands which can result in higher energy bills over time if left plugged in and operating continuously. Many Samsung sets, including the 8K models, lack support for Apple Airplay 2, preventing users from streaming content from iPhones or iPads directly onto their television screens without using third-party adapters or cables. If this does interest you, this factor may add additional costs into the equation when selecting a new television set to use with your other devices.
Conclusion
Overall, both brands offer great products depending on your budget and needs, so it's worth taking some time before deciding to get the most out of your investment. Weigh factors like picture quality, features, user experience and overall value when selecting either an LG TV or Samsung TV. If you're looking for a special model, such as an outdoor TV, it's also important to consider which manufacturer has superior options for your preferences. With the information shared in this guide, you'll be better equipped to choose the right TV for your space.