LGBT Americans Feel Worse About Their Finances Than They Did 4 Years Ago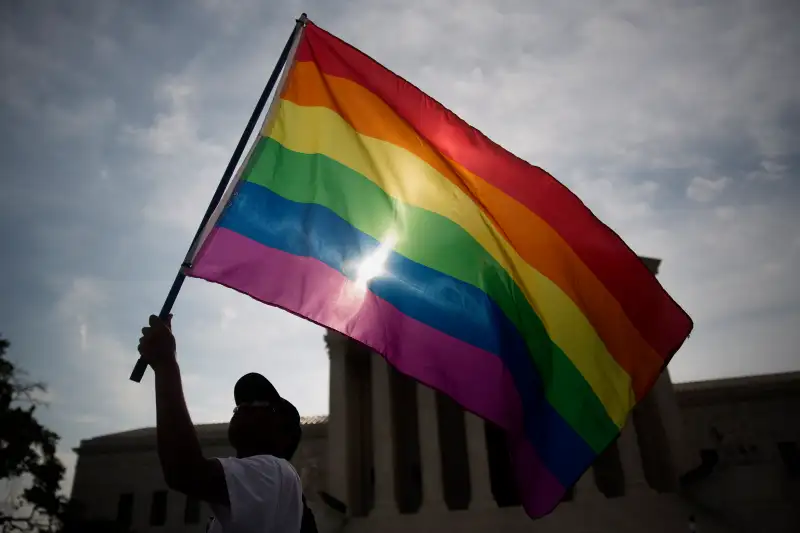 Bloomberg—Bloomberg via Getty Images
It's been exactly a year since the Supreme Court declared same-sex marriage legal throughout the land, a major step forward in the fight for LGBT equality. And while gay pride rallies in New York and San Francisco this weekend will celebrate the community's gains—more than 120,000 couples have tied the knot since the decision—there's one big area where LGBT Americans continue to lag: their finances.
On Thursday, Prudential Financial released its 2016 LGBT Financial Experience survey. Among the findings: 41% of LGBT people say they are struggling financially, compared with 31% of people who felt the same way the last time the survey was conducted, in 2012, and 27% of the general population. LGBT people also carry more debt than they did four years ago: 21% reported owing more than $50,000, up from 19% in 2012.
Gay people in the survey also said they were more likely than the general population to consider themselves "spenders" (48% vs. 32%), a potential problem when it comes to saving for retirement. And sure enough, fewer respondents than four years ago have started saving or investing for retirement, or have insurance or a will or estate plan in place (see chart).
The 2016-17 LGBT Financial Experience Survey, Prudential
Some of the lag, according to the survey, can be attributed to institutional barriers to income equality. Gays and lesbians, on average, still earn less than heterosexual workers, and in many states don't enjoy the same legal protections when it comes to employment. For example, the average 46-year-old gay man makes about $56,936, compared with the average straight man, who makes $83,469.
While marriage has simplified the landscape for many—respondents to the survey this year were much less likely to say that their financial planning needs differed from those of the general population—planning for same-sex couples can be tricky. Even though gay couples now have the same rights and benefits as straight couples, there are some differences when it comes to money. "Many gay couples get married much later in life, which means they have more complex financial situations that include real estate, existing beneficiaries, and retirement accounts," says Steve Branton, CFP and Accredited Domestic Partner Advisor (ADPA).
For gay couples looking to get their finances on a more solid footing, PridePlanners.org has a "Find a Professional" section where users can search for advisers nearby who specialize in serving the gay and lesbian community.
The Human Rights Campaign has an LGBT Employee Resources page that outlines how to advocate for LGBT-friendly policies at work and how to spot discriminatory practices. The site also has an employer database wherein users can search for information about a given employer's LGBT policies. LambdaLegal.com, a site Branton recommends, also provides information about knowing your workplace rights, and offers a free legal helpline for those with questions.