Where the Data Say Malia Obama Should Apply to College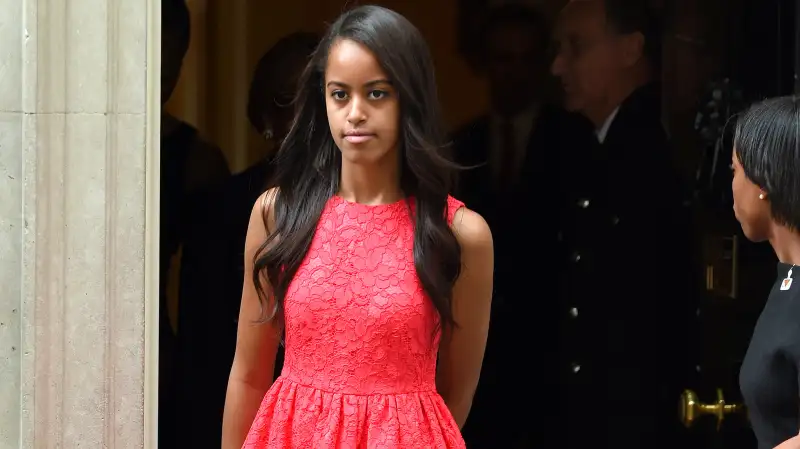 Karwai Tang—WireImage/Getty Images
Malia Obama's college application tour has taken her to several famous Ivy League and elite colleges. But her dad is encouraging parents to use data—not just reputation—to choose the best college for their kids. So Money crunched the data for the Obamas to find which schools would best serve the interest of an academically well-prepared student who is interested in filmmaking and might want to play on a tennis team.
We're assuming President Obama, whose presidential salary is about $400,000 a year, won't qualify for need-based aid. But given the cost of college these days, he might be happy for his daughter to consider colleges that award so-called "merit" aid—scholarships granted without regard to the student's financial status. If so, our data show the Obamas should take a look at schools like the University of Michigan and the University of Southern California, where more than 15% of freshmen receive some sort of non-need-based grant.

NEWSLETTER: COLLEGE_PLANNERSign up for COLLEGE_PLANNER and more View Sample
One school that doesn't make this list because it has no sports team may well be the Obamas' most affordable option for schools with strong film programs—if Malia can get in, that is: the University of North Carolina School of the Arts. As out-of-staters, the Obamas would pay about $39,000 a year for tuition, fees, room, board, books, and other expenses. That sounds like a lot, but it is far less than the $65,000 sticker prices of elite schools like Michelle Obama's alma mater, Princeton. UNCSA's film program is one of the strongest and most selective in the country, and boasts alumni such as David Gordon Green, director of Pineapple Express, and Jody Hill, producer of The Foot Fist Way.
Check out Money's 2015-16 Best Colleges rankings
Here's our suggested list, based on federal data such as graduation rates, student loan default rates, and alumni earnings. We used the premium version of the Find Your Fit tool on the Money College Planner to narrow the list to the schools that best match Malia's interests.
| College | Money rank | Est. sticker price of degree | Graduation rate | Avg. earnings within 10 years of start | Student loan repayment rate | Odds of getting merit aid |
| --- | --- | --- | --- | --- | --- | --- |
| Stanford University | 1 | $261,724 | 95% | $81,000 | 96% | <10% |
| University of Michigan-Ann Arbor | 18 | $233,675 | 90% | $58,000 | 93% | 10-30% |
| University of California-Los Angeles | 26 | $229,252 | 91% | $59,000 | 92% | <10% |
| Columbia University in the City of New York | 28 | $276,704 | 94% | $73,000 | 90% | <10% |
| Northwestern University | 89 | $272,264 | 94% | $64,000 | 96% | <10% |
| University of Southern California | 101 | $268,075 | 91% | $66,000 | 95% | 10-30% |
| Wesleyan University | 134 | $269,710 | 91% | $51,000 | 96% | <10% |
| Syracuse University | 171 | $247,411 | 81% | $57,000 | 93% | 10-30% |
| Emerson College | 499 | $230,400 | 82% | $45,000 | 95% | <10% |