America's Malls Are Losing Their Anchor Stores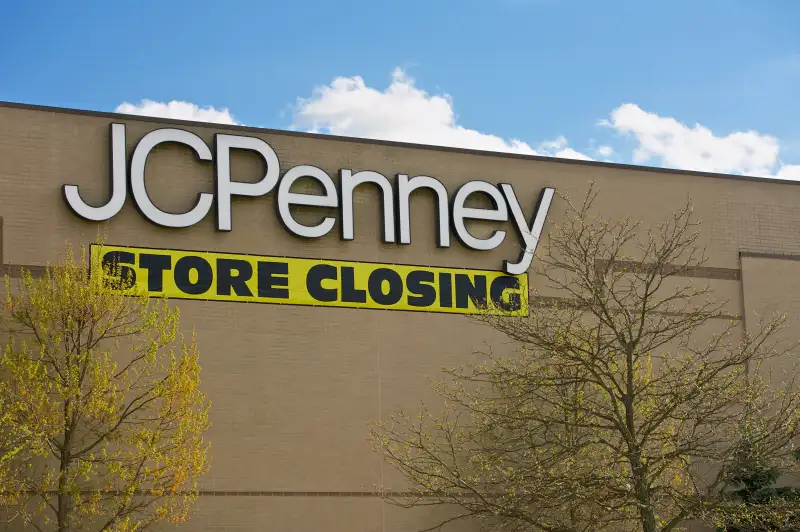 Barnes, Robert—Moment Editorial/Getty Images
Malls are not doing well these days, with closings accelerating at an alarming rate thanks to Facebook, which has usurped shopping centers' status as our chief hangout spot, and two-day shipping, which gets us what we want without ever leaving the house. Now, the plight of what was the perfect distillation of pre-Internet American culture is taking another hit: Mall anchors are dying out.
If you need a refresher because you haven't been to a mall in years, a mall anchor is a plaza's main store, with the biggest sign and top billing. Think Macy's, Sears, and J.C. Penney's. These are not the names that come to mind in the post-Internet landscape, and stores are shuttering. Earlier this year 40 Macy's were shuttered. Last January, 40 JC Penney's were shuttered as well. Sears has closed over 200 stores in the past two years.
But although malls aren't doing so well, certain types of stores are weathering the storm better than others—the discount chains.
Thanks to low prices that can compete with the Internet's low overhead, discount stores like T.J. Maxx and Marhsalls are actually doing alright, taking some of the abandoned real estate, according to the Philly.com. Similarly, stores like H&M, Forever 21, and newcomer Primark are flourishing.
As retail analyst Simeon Siegel of Nomura Securities International told Philly.com, "E-commerce is going to reduce profitability. For better or worse, it is the new norm."