How to Manage Your Email While You're On Vacation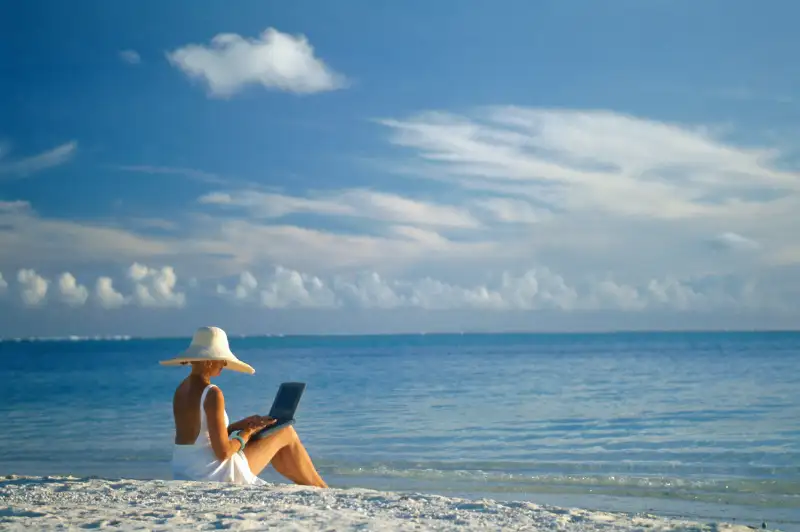 Chances are, you're taking at least a little time off work over the next couple of weeks. And chances are just as good that you'll come back to an overflowing inbox and a stack of projects you have to reacquaint yourself with so you can pick up where you left off.
It doesn't have to be like this. Experts in work-life balance say there are some tips and tricks to managing email on vacation—and none of them involves staying tethered to your smartphone for the duration of the holidays.
Send out a heads-up. Before you go, contact the 10 or 12 people who email you the most and let them know when you'll be gone—and that you won't be checking email, says Rusty Lindquist, vice president of insights and human capital management strategy at recruiting software company BambooHR. "Tell them that if there's something urgent, to indicate so in the subject, and otherwise save correspondence till your return."
See what you can delegate. Can a co-worker cover some of your projects—or the communication that goes with them—while you're gone? "If so, schedule time to meet and review the project before you leave," suggests Paul McDonald, senior executive director at staffing and recruiting company Robert Half. "Make certain you return the favor the next time they go on vacation," he adds.
Set a time frame for checking email—and stick with it. If you absolutely have to check emails while you're gone, give yourself a short time period and stick with it, Lindquist says. The key is to keep it quick, and the key to that is being ruthless. If it doesn't say "urgent," it goes in the trash folder.
Set expectations on response times. "If you're not checking in, be crystal clear about it," McDonald says. Set your out-of-office message and spell out whether you'll be off the grid entirely, checking email daily or weekly, or directing people to contact a colleague in your absence.
Pace yourself. Once you're back in the office, don't kill yourself trying to get through your inbox in an hour. "It will take time to fully catch up, and people understand this," McDonald says. If you make yourself crazy, you'll undo the benefits you got from actually relaxing on vacation.
Request resends, or just purge it all. When you return, send out an initial email asking that any urgent emails be resent, Lindquist says. It's possible the senders worked out the issue on their own in your absence. "Alternatively, you could just delete everything that doesn't say 'urgent,'" he says. "That can be incredibly liberating, if a bit risky."
Read next: 5 Secrets for Writing the Perfect Out-of-Office Email