Mark Zuckerberg Thinks Rich People Should Give Everybody Free Money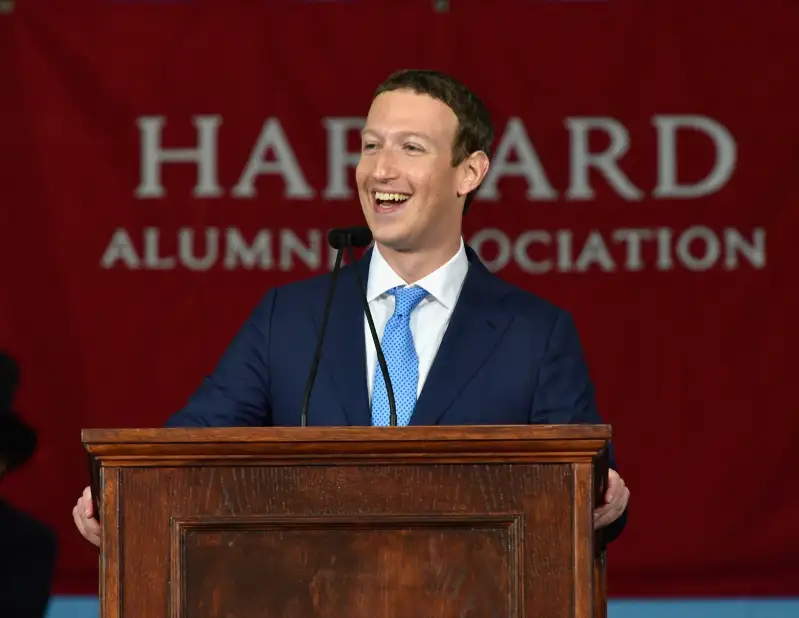 Paul Marotta—Getty Images
Facebook founder Mark Zuckerberg thinks society should consider giving everyone a universal basic income—a flat salary, regardless of employment, wealth, or need.
And who does Zuckerberg think would pay for such handouts? Rich people like he will.
The famed Harvard dropout made the comments in the commencement address he gave at Harvard's graduation on Thursday. After jokingly pointing out, "If I get through this speech, it'll be the first time I actually finish something at Harvard," Zuckerberg discussed ways that young people should aspire to make the world a better place.
"We should have a society that measures progress not just by economic metrics like GDP, but by how many of us have a role we find meaningful," Zuckerberg said. "We should explore ideas like universal basic income to give everyone a cushion to try new things."
In fact, the universal basic income is being explored around the world, with pilot programs and experiments underway in Holland, Finland, Kenya, and in small pockets in the U.S. too. A pair of American filmmakers are raising funds to give basic incomes to people and film what they do with it for a documentary as well.
Zuckerberg appears to be interested in exploring universal basic income on a broader scale. The concept is often pitched as an alternative to welfare, and as a means for society to cope with mass joblessness that could come as a result of increased automation in manufacturing and other fields. But Zuckerberg focused mainly on the opportunities and freedom that would come if everyone had a basic income.
And yes, he said he's more than willing to pony up to cover what's sure to be a hefty bill, ostensibly via higher taxes on the rich.
"Giving everyone the freedom to pursue purpose isn't free," he said in his speech at Harvard. "People like me should pay for it. Many of you will do well and you should too."
Here's the full speech: