How Married Couples Master Sex—and Money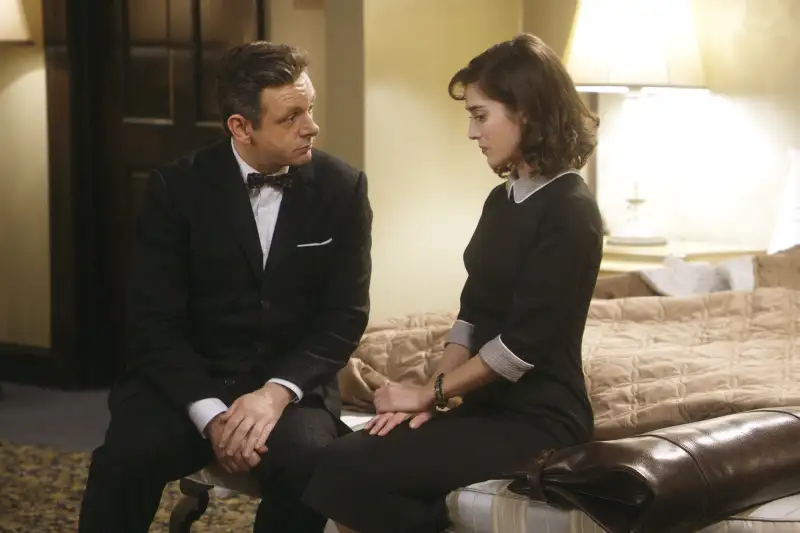 With the season two premiere of Showtime's Masters of Sex debuting this Sunday, Money decided to dip into our own trove of data about people's romantic lives. But while Masters sexologists William Masters and Virginia Johnson explored the nature of human sexual response through lab work, we dug into the matter from an angle closer to our hearts: couples' paychecks.
As part of June's exclusive Love & Money survey, we reported on how earning power impacts marriages, including the fights, secrets, and lies money inspires. But we also learned quite a bit about how who wears the pants in the relationship affects how often those pants come off. Here are some of the more titillating findings.
Egalitarian households where the husband and wife earn roughly the same have the most sex, with about 47% of couples reporting getting frisky at least once a week. Couples where the women earns less than her husband were more likely to do the deed at least once a month than other earning pairs. But couples where the woman outlearns her spouse were most likely to say they have sex less than once a month.
Of course, as Masters and Johnson could no doubt tell you, quantity doesn't equal quality. So we also asked our survey respondents how satisfying their sex was.
Again, couples with similar paychecks outperformed their peers. Egalitarian marriages reported having the hottest sex of any earning pair, with more than half rating their sex life as "hot" or "very good."
Households where the wives earn nothing were least content with their current sex lives. These pairs were most apt to say their sex life "could be better" (or "what sex life?"), with the women more dissatisfied than the men.
But women weren't fond of the other extreme either: Women who earned more than their husbands were least likely to report a satisfying sex life, while men in those types of relationships were more likely to feel sexually satisfied than their counterparts in marriages where the wives earned less or nothing.
Across the board, men were easier to please when it came to sex, the size of their paycheck notwithstanding. More men than women said they felt satisfied with their sex lives in every single type of earning relationship.
But there was one area where men and women largely agreed: Over two thirds of husbands and wives said they check their bank balance more often than they have sex.