The Man Who Invented McDonald's Big Mac Has Died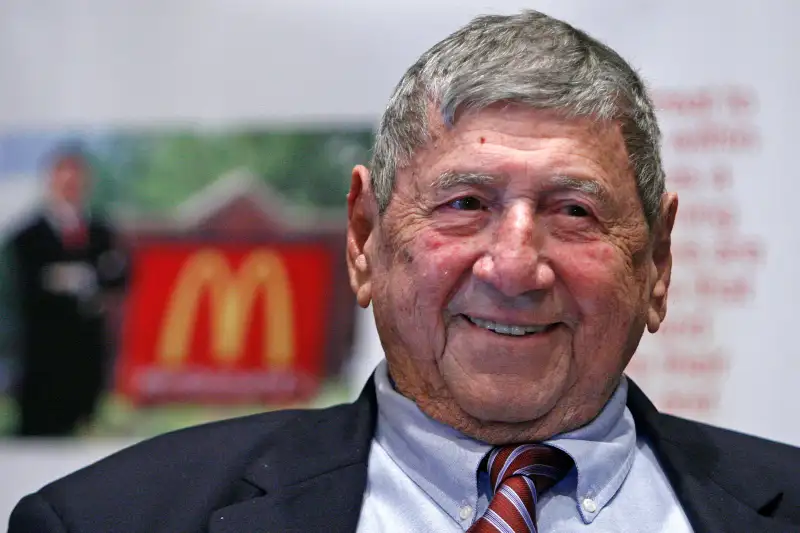 The man who created America's most iconic fast-food product—the Big Mac—has died.
Michael "Jim" Delligatti was a McDonald's franchisee in the Pittsburgh area when he invented the Big Mac nearly 50 years ago. He was 98 when he died on Monday night, the Associated Press reported.
Delligatti wanted to offer a bigger burger on the menu of the restaurants he owned. But McDonald's was resistant to the idea because its simple line of burgers, fries and shakes were selling well.
The chain eventually gave Delligatti the go-ahead to use ingredients in the store for his creation—which only included a single-sliced bun, rather than the double-sliced one he wanted, according to the Pittsburgh Post-Gazette. So he bought double-sliced buns on his own in order to make the sandwich less messy. The Big Mac—two beef patties with lettuce, cheese, pickles, onions and "special sauce" on a sesame seed bun—became a hit at Delligatti's 47 restaurants, where it was sold for 45 cents.
In 1968, the Big Mac was introduced to McDonald's locations nationwide. The same recipe is used today in the popular sandwiches, which are now served in more than 100 countries around the world.
Unfortunately for Delligatti, he didn't receive a percentage of Big Mac sales—or a raise from his invention. "Everybody thinks I did. But no way. All I got was a plaque," he told the Post-Gazette.
Delligati also played a key role in developing McDonald's breakfast menu: He created the Hotcakes and Sausage meal to feed steel workers at the end of their overnight shifts, Business Insider reported.