McDonald's Can't Keep Up With Demand for Its New Garlic Fries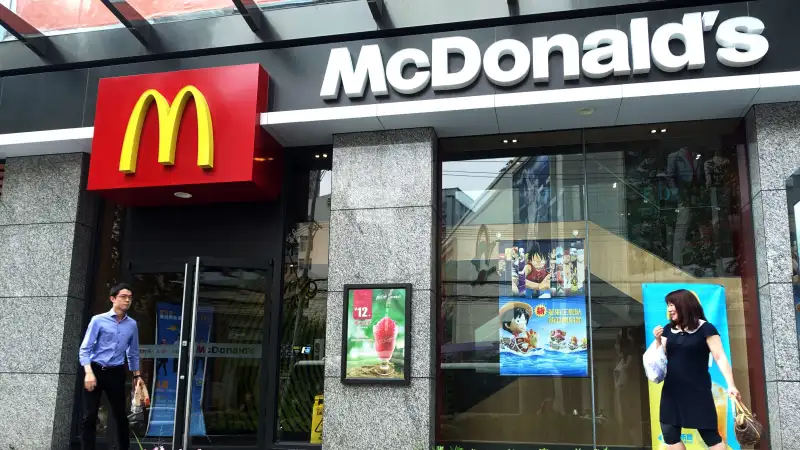 JOHANNES EISELE—AFP/Getty Images
McDonald's next menu sensation may be garlic fries—at least if you ask residents in Northern California.
That's because the fast food chain can't keep pace with demand for the Gilroy Garlic Fries it's testing at four South Bay locations. McDonald's representatives told SFGATE they will be out of the specialty fries, which are made from locally-sourced garlic, for the next few weeks.
"In less than two weeks, our small, four restaurant test of Gilroy Garlic Fries has been a huge success, and we are now experiencing a temporary shortage of supplies," they said in a statement. "We are excited about how many people have visited our restaurants to try the fries, and we apologize for any inconvenience to our customers."
It might be a further testament to the tastiness of the fries that McDonald's ran out of supplies at locations near Gilroy, which is known as the Garlic Capital of the World and hosts the Gilroy Garlic Festival every July.
The news might actually be a blessing in disguise for garlic aficionados. The chain previously said if the trial run goes well, Gilroy Garlic Fries will be made available to all 250 Bay Area McDonald's locations.
McDonald's said it will resume selling garlic fries in several weeks. Bay Area aficionados should stay tuned to its local Twitter account, @McD_Bay Area, for news of the fries' return.
The garlic fries are another effort on the part of the chain to ramp up its to efforts compete with deals offered by other fast food chains. It launched its popular all-day breakfast menu in October 2015 and tested new items like the Chicken McGriddle sandwich in certain locations.
If that's not enough to bring you into your local Mickey D's, the chain is also planning a new loyalty program, which in many markets would give customers a free McCafé drink after they purchase five.