McDonald's Is Buying $12,000 Espresso Makers for All of Its U.S. Restaurants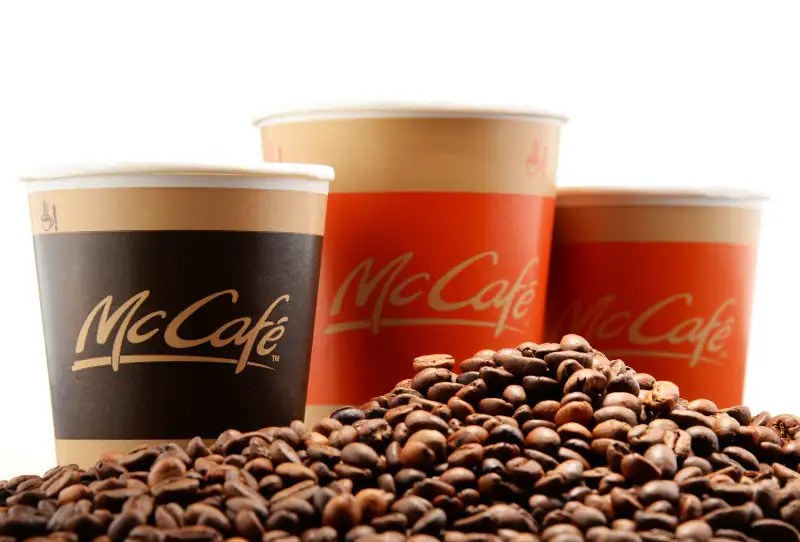 McDonald's wants to become the place where you get your daily coffee fix.
The fast food chain is reintroducing its coffee shop, the McCafé, in 2017, with improvements like getting beans from sustainable sources, Bloomberg reported. The chain would also require U.S. franchisees to purchase new gear for their espresso machines, with a price tag of $12,000. The updated equipment would have better milk-steaming technology and be able to make a greater variety of drinks.
The move would make the restaurant's offerings competitive with coffee giants like Starbucks and Dunkin' Donuts—and McDonald's plans to tout price as a key advantage over its rivals. Starting in the first quarter of next year, it will offer a $1 drip coffee and $2 small specialty-beverage deal.
The company is also expanding to cafes: It opened its first stand-alone McCafé in Toronto and sells products like Americanos, espresso shots and pastries that it bakes in-house.
It's not the only step that McDonald's has taken to compete with Starbucks and Dunkin' Donuts. This fall, McDonald's sold pumpkin spice lattes across all its U.S. locations for the first time in three years.
The chain is hoping that caffeine might be a way to bring more customers in the door: Though sales at burger chains increased by just 3% last year, coffee café sales spiked by 10%. Though McDonald's has seen success with the launch of its all-day breakfast menu last year—and is testing new menu items like garlic fries and features like mobile ordering—foot traffic is still on the decline.