Here's Why You're Lucky You Don't Own a McMansion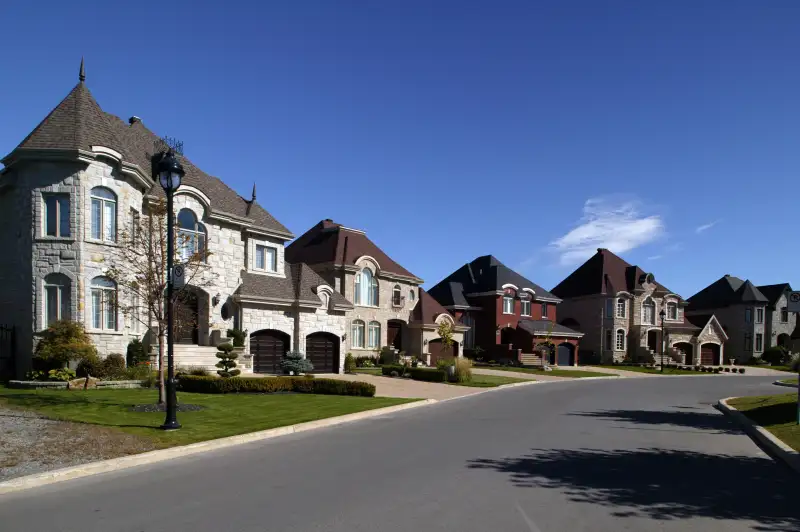 McMansions might be one of the most ostentatious signs of wealth a person can buy, but they don't necessarily show financial smarts. In fact, data shows that McMansions are actually horrible investments.
Real estate site Trulia.com found that McMansion resale values are in the gutter, with price premiums dropping more than 80% in some parts of the country.
According to Bloomberg, Trulia looked at price appreciation of McMansion-sized homes — those with footprints of 3,000 to 5,000 square feet — over the peak of the real estate market, ending just before the Great Recession in 2007. They then tracked what happened to the value of those homes.
Read More: New Home Sales Reach 9-Year High
The results looks as unpleasant as those in-your-face three-car garages and ridiculous architectural flourishes: "The additional cash that buyers should be willing to part with to get a McMansion fell in 85 of the 100 largest U.S. metropolitan areas," Bloomberg said. People who paid a bundle for their McMansion at the peak of the market now have huge homes that didn't retain that additional value — that is, if they haven't lost them entirely to foreclosure by now.
There are several possible reasons for this, Bloomberg said: There's more demand for smaller, more modest starter homes as a huge wave of millennials reaches home-buying age, and McMansions that were slapped together in a hurry at the peak of the market don't have the kind of quality construction to command sky-high prices.
There's also the distinct possibility that would-be McMansion buyers are now acknowledging what the rest of us have known all along: They're just really, really ugly.