This Market Indicator Favors a Clinton Election Victory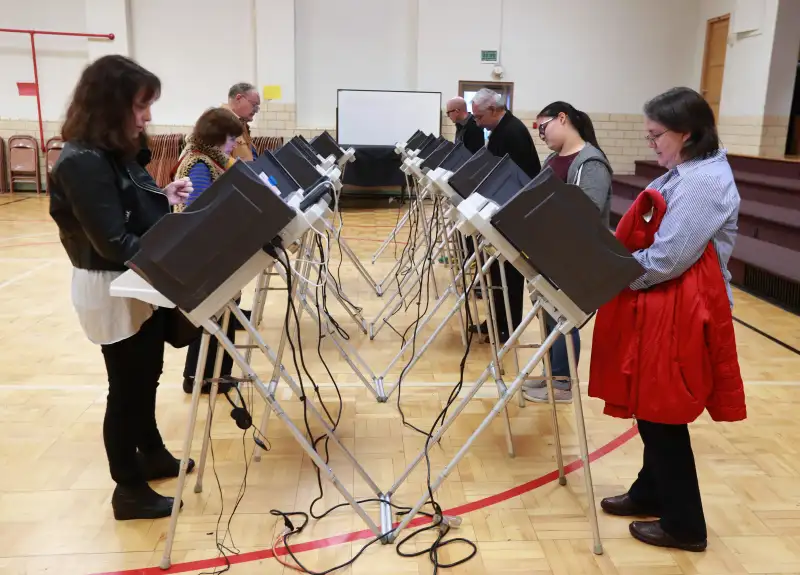 Bad news for the Trump camp: One market indicator is leaning toward a Hillary Clinton win on Tuesday evening.
The largest U.S.-listed Mexican exchange-traded fund saw its biggest gain in five years on Monday, Bloomberg reported. It closed 5.1% up after a gain of nearly $125 million, marking its largest daily inflow in three years.
This gain came on the heels of markets' positive reaction to Clinton's favorable prospects for victory as Election Day neared. Experts generally agree that a Trump victory would deal a heavy blow to Mexico's economic outlook; since 80% of its exports go to the U.S., it's considered most susceptible to the Republican nominee's proposed trade policies. Indeed, after Clinton's strong performance in the first presidential debate in September, the Mexican peso surged in value the next day.
The New York-listed iShares MSCI Capped ETF gives investors exposure to Mexican stocks and the nation's currency, the peso. The ETF has been volatile during the months of the presidential campaign, rising and falling with Trump's performance in the polls. Indeed, "it is probably the most sensitive ETF to poll numbers," analyst Eric Balchunas said on Bloomberg TV.
In more good news for Clinton, on Tuesday, the Mexican peso rose to a two-month high against the dollar, while global equities also climbed in anticipation of a Democratic win.