Like Their Parents, Millennials Are Clipping Coupons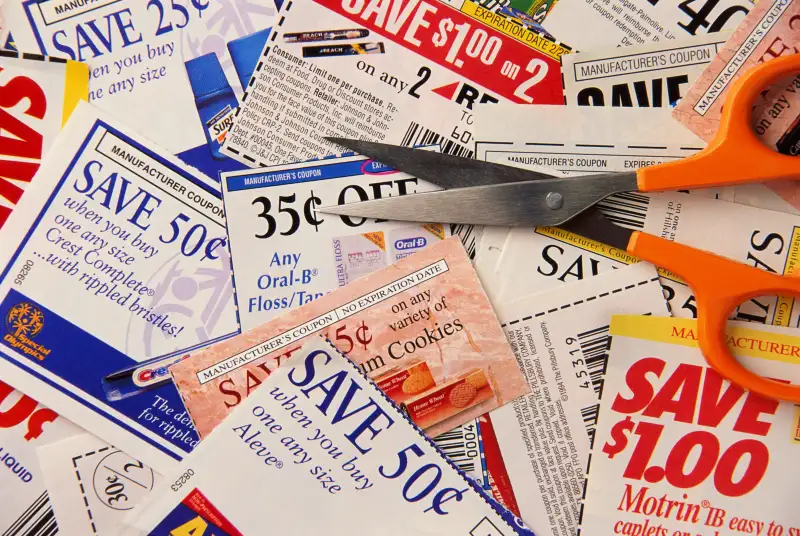 Patti McConville—Getty Images
Millennials have a surprisingly old-fashioned way of saving money: coupon-clipping.
While coupon-clipping evokes an image of a grandmotherly figure hunching over a newspaper with a pair of scissors, the reality is that almost 90% of millennials say they use coupons, Bloomberg reported.
The difference is how the generations find coupons: While their parents scoured newspapers for coupons, young people look at websites like RetailMeNot and web-browser extensions like Honey to find deals. They're also checking out sales offered by Groupon Inc. and Gilt City. When it comes to savings, however, the bargains they find are indistinguishable from those their parents used to cut costs.
The coupon was introduced in the late 1800s to get consumers hooked on products by offering them at a discounted price. While the store fronts the cost at first, it's later reimbursed by the manufacturer and allows the customer to save money at the register.
Heather Schisler, a 31-year-old mother of three, told Bloomberg she's replaced the three or four copies of the newspaper she once used with multiple apps and websites for digital rebates. She chronicles her coupon adventures on her shopping blog, Passion for Savings, where 80% of her readers are women between the ages of 25 and 45.
Coupon distributors are catching onto the trend. Last year, News America Marketing Inc., which owns weekly coupon circular SmartSource, purchased Checkout 51, a Canadian company with an app that provides retroactive discounts after users upload their receipts. Once the app balance reaches $20 in discounts, the shopper receives a check.
Similarly, Valpak Direct Marketing Systems Inc., known for producing thick blue envelopes of coupons for neighborhood businesses, offers users coupon codes for nearby businesses on its websites. It claims that nearly 2 million coupons were printed through the Valpak app and mobile website.
Coupons appear to be a rare example of a product that hasn't been adversely affected by the digital world. Valpak's coupon-stuffed envelopes have maintained a circulation of 39 million that's remained flat over recent years. SmartSource's circulation of 73 million has also stayed relatively constant.
That might be in part a result of the fact that millennials are still more likely to use a coupon they received in the mail than one they came across on an app or website, according to a survey conducted by Forrester Research. "Somehow, in the upside-down world of couponing, digital is actually more difficult than paper," Forrester wrote in the research.