The Avocado Toast Millionaire Is Back With More Advice for Millennials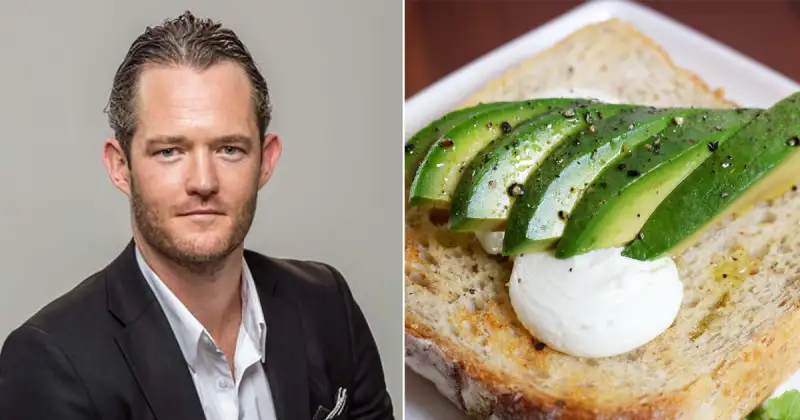 GURNER; Deb Lindsey—The Washington Post/Getty Images
He sparked a global uproar when he singled out avocado toast as the reason many millennials can't afford to buy their first homes. But it turns out the trendy breakfast fare isn't the only thing Australian millionaire Tim Gurner thinks is standing between young people and the dream of homeownership.
In an email interview with Money, Gurner also pointed to pricey movie tickets, online shopping and that trip to Europe, saying the sacrifices he made in skipping out on many of the indulgences younger generations enjoy helped lead him to success.
"I had to sacrifice a lot of social and sporting events I would have loved to take part in but I was always working at least two jobs and when I had my business I was studying at night to complete my degree," said Gurner, who made his millions in real estate development.
And while Gurner said he thinks millennials would likely have to make similar sacrifices to get into the housing market at a young age, he added that there are many more temptations to frivolously spend money, especially with the rising popularity of social media, which he said has created a "false sense of reality."
"If you add up what people are spending today on things generations before them were not — things like online shopping, $25 movie tickets, overseas holidays, the latest iPhone or iPad the day it comes out — then it does add up and this extra money would certainly assist people getting into the market sooner," Gurner said.
Last week, Gurner's comments during a now-viral interview with Australian news show 60 Minutes — about how freely spending money on "smashed avocado for $19" and "four coffees at $4 each" makes it harder for young people to buy houses — were met with outrage in Australia and in the United States. Some criticized his comments as glossing over factors like higher real estate costs and slow wage that growth that contribute to a more difficult marketplace for new home buyers.
When asked how he felt about the backlash to his comparison, he told Money: "There's no doubt the market is much harder to get into for this generation so my comments were meant to underpin how difficult it is already, combined with what I see as a systemic, long-term social issue for this generation and their expectations to be able to purchase a family home in the inner-suburbs as their first purchase."
And he's not wrong. About 35% of millennials in the U.S. own homes, and 28% of them do in Australia, according to a recent study from HSBC Bank. Last year, homeownership among Americans ages 35 and younger dropped by 18%, according to a Pew Research Center study.
Millennials in the U.S. tend to spend more on value over convenience and will likely choose experiences like a vacation abroad over more expensive purchases like homes and cars, according to a 2015 analysis from Goldman Sachs.
But while Gurner may have skipped out on certain luxuries his friends were experiencing when he was first starting out, he also had the added benefit of growing up with a "supportive and loving family" that helped him in his foray into the housing market, he said. He purchased his first property for $180,000 with a friend, with plans to renovate and sell it within two months, ultimately earning $24,000, which the two of them split. Once he was in the real estate industry, he reached out to his grandfather for $34,000 to help him get a loan approved to start a gym, which he said he paid back in full with interest.
"I was extremely fortunate to get the loan from my family and I am very aware a lot of people are not in the same position. However, it was totally unrelated to buying property and certainly has nothing to do with where my business is today," he said.
The luxury property developer's company owns 19 buildings across Australia valued at $3.8 billion, with more on the way. And while he believes avocados could be one of several factors preventing millennials from buying their first homes, they aren't the enemy. In fact, he enjoys avocados, which he thinks are best served with two poached eggs. But don't expect him to eat avocado toast anytime soon.
"I do love avocado," Gurner said, "but I am not a smashed avocado man."