Are Banks Open Today? Here Is Everything Open (and Closed) for Martin Luther King Jr. Day 2019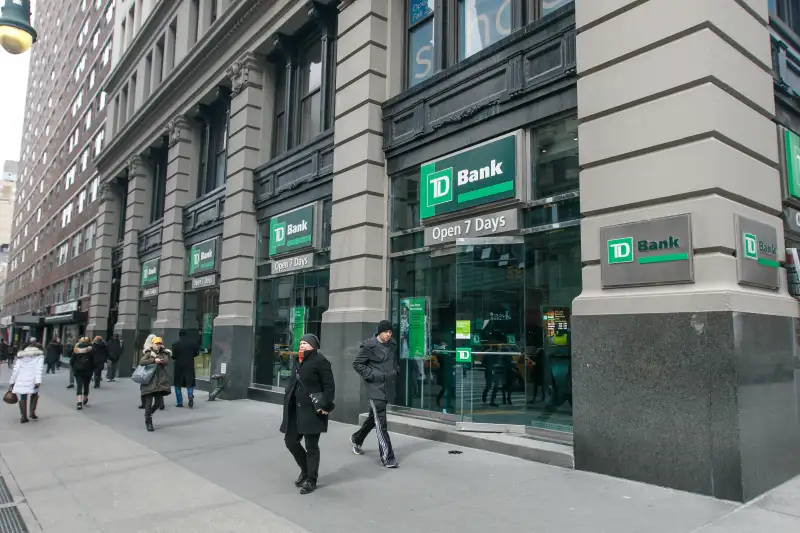 Roman Tiraspolsky—Getty Images
Martin Luther King Jr. Day has been a federal holiday since 1986. Starting then, according to a bill passed by Congress, the third Monday in January — January 21, 2019, which is today — would be celebrated as MLK Day in honor of the slain civil rights icon.
As with other national holidays, all non-essential federal workers have the day off from work on Martin Luther King Jr. Day today, and most government services and offices are closed.
MLK Day 2019 is unusual in that it is taking place during a partial federal government shutdown. The shutdown, which has now stretched over four weeks long, has caused hardships for TSA workers and other federal employees, who are not being paid because funding has lapsed for their agencies.
The shutdown has also caused disruptions and closures at national parks, monuments, and historic attractions, including many federally funded civil rights sites that are traditionally very popular with visitors over Martin Luther King weekend. The list of MLK-related and civil rights sites closed on MLK Day 2019 include the Martin Luther King Jr. National Historical Park in Atlanta and the Tuskegee Airman National Historic Site in Alabama.
If you're wondering about whether banks, schools, post offices, the stock market, and other businesses, services, and national parks are open or closed on MLK Day 2019, here are the answers.
Are Banks Open on Martin Luther King Day?
In general, banks are closed on national holidays, including MLK Day. Branches of major banks like Bank of America, First Citizens, People's United, and TD Bank are all closed on Monday, January 21, 2019.
Bank ATMs and online banking services will be available to customers like usual, however.
Is the Post Office Open or Closed Today?
January 21, 2019, is a postal holiday celebrating Martin Luther King Jr.'s birthday. All post offices are closed, and the mail will not be delivered.
On the other hand, Federal Express and UPS are shipping packages and offering most services today.
Is the Stock Market Open on MLK Day?
No. The New York Stock Exchange, Nasdaq, and other major U.S.-based markets are closed for trading on Monday, January 21, 2019, in honor of MLK Day.
Are Schools Open or Closed on MLK Day?
Most private and public schools are closed for the Martin Luther King Jr. holiday. However, in some states, it's up to individual school districts to decide if teachers and students get the day off for MLK Day, and there are a few exceptions. For instance, public schools are open today in Sioux Falls, S.D.
While most schools are closed today, it's worth checking your local school's online calendar to make sure if students, teachers, and other school employees have the day off for MLK Day 2019.
Are Museums Open or Closed on MLK Day 2019?
The vast majority of museums in the U.S. are open on Martin Luther King Jr. Day. In fact, it's become tradition for many museums to offer free admission on MLK Day to make them especially inviting on a holiday that so many students and workers have the day off.
However, because of the government shutdown, all Smithsonian museums are closed today, as they have been for roughly a month. Why? The 19 Smithsonian museums and galleries in Washington, D.C., and New York City, as well as the National Zoo, receive some federal appropriations, and they are not being funded during the shutdown. So they are closed until the shutdown ends.
Museums and visitors centers run by the National Park Service may also be closed today due to the government shutdown. For example, the Lowndes Interpretive Center, located on the Selma to Montgomery National Historic Trail tracing three civil rights marches in Alabama, is closed during the shutdown, the Montgomery Advertiser reported.
Are National Parks Open or Closed?
Normally, national parks are open on Martin Luther King Jr. Day. What's more, national parks have free admission on MLK Day.
But, as we've previously reported, some national parks and monuments are closed while the government shutdown is in effect. While most major national parks are open, some popular sites run by the National Park Service are closed. The places that are closed include the Gateway Arch in St. Louis and Independence Hall and the Liberty Bell Center in Philadelphia.
Even if the national park or monument you want to see is open on MLK Day, it could be a bad time to visit. The National Park Service has warned that visitor centers are likely to be closed and that no tours or special activities will be offered during the shutdown. Because the parks have low (or no) staffing due to the funding lapse, restrooms may be unclean and unsanitary, trash bins may be overflowing, and roads may be unplowed and unsafe.
To find out more about a national park or historic site you are interested in visiting, check out its Twitter account and look for local news stories. (There are also alerts issued by the National Park Service, but it has warned that its website may not be updated during the shutdown.) Or simply skip the national park visit until the shutdown is over.
Are Restaurants and Stores Open on Martin Luther King Jr. Day?
While there are a few exceptions, restaurants and stores are open today. In fact, many retailers host special MLK Day sales to attract shoppers on their day off from work.