National Parks Are Worth $92 Billion to Americans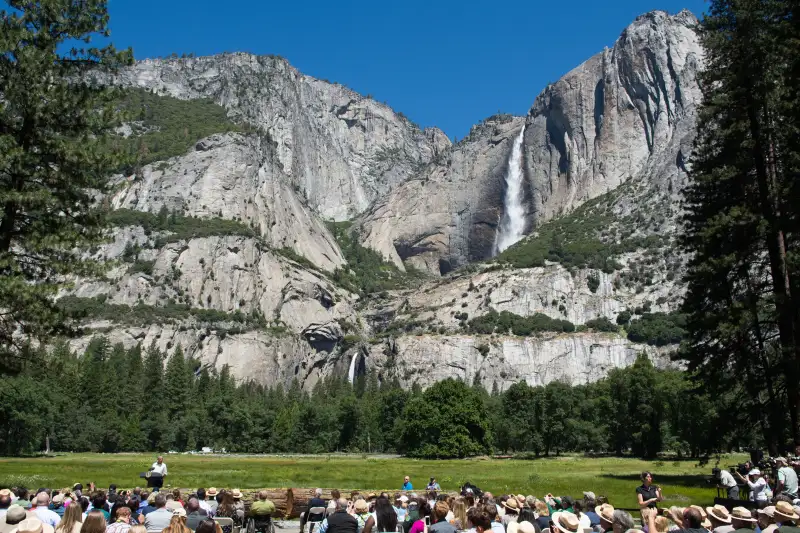 David Calvert—Getty Images
A day at a national park with your family and friends might be priceless to you, but these natural treasures have a quantifiable value to the U.S. government: $92 billion, according to a new report from the National Park Foundation. To put that in perspective, that's greater than the annual GDP of Ukraine or Sri Lanka, which are $90.52 billion and $82.1 billion, respectively.
Of the park's $92 billion value, $62 billion is the estimated value that Americans place simply on knowing that the protected lands, waters and historic sites exist and will be available for future generations. The remainder of the value, $30 billion, is derived from the parks service's educational programs aimed at conservation and stewardship of historical sites.
Since the public technically owns the national parks system, the researchers estimated its economic value by calculating how much people would pay to preserve it. They found that the average U.S. household would pay $523.86 in order to prevent the parks system from selling off land. Additionally, after asking survey respondents questions about different types of national parks—history-, nature- and water-focused sites—the researchers determined that per household, Americans would pay another $2,967 to maintain the park system and an additional $1,445 for their associated educational programs.
Read More: A Week's Stay at These National Parks Is Summer's Best Vacation Bargain
That's good news for the National Parks Service, which has been struggling to come up with the cash to fund $12 billion in infrastructure improvements. It recently turned to corporate sponsorship as a way to stay afloat, looking into partnerships with Anheuser-Busch InBev, American Express and Subaru to augment its congressional allowance.
Luckily, most Americans are willing to back up their love of the National Parks Service with cash. About 80% of survey respondents said they would be willing to pay higher federal taxes to fund the protection and preservation of the national park system, while 14.7% said they don't benefit directly from National Parks and just 6.2% said the U.S. government should sell off some of the parks.
Regardless of whether they visit the national parks, an overwhelming majority—95%—said protecting national parks for future generations was important. About 96% said they are important places for children to learn about nature, while nearly 87% said they enjoy using the trails and open spaces provided in the parks.