All the Places You Can Get Free Pizza on National Pizza Day 2018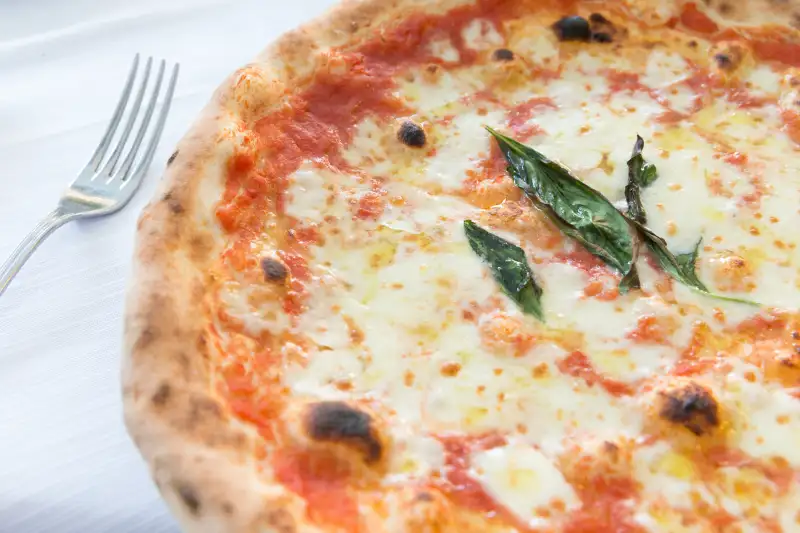 Dan Herrick—Getty Images/Lonely Planet Images
Every Friday—heck, every day—is a good day for pizza. But this Friday, Feb. 9, you have an extra reason to indulge: It's National Pizza Pie Day!
And, as with every manufactured faux holiday such as this, consumers can expect free pizza and discounts from restaurants for National Pizza Day. In addition to the usual pizza specials at chains like Little Caesar's, the restaurants below all have giveaways and special deals created just for National Pizza Day 2018.
Here are some of the best deals.
If you want to find out what Domino's will be offering for National Pizza Day 2018, the pizza-maker is going live on Facebook tomorrow to celebrate the national holiday.
All members of the Hut Rewards loyalty program will get a promotional code good for 30% off regular-price pizzas for National Pizza Day 2018.
All specialty pizzas — including "Choriqueso," "Hawaiana," and "Patrona Supreme" — are priced at just $5.99 for National Pizza Day.
From 2 p.m. to 5 p.m. on National Pizza Day, you'll get a free original personal pizza with the purchase of any Pepsi fountain drink. The special event is raising money for the Leukemia & Lymphoma Society.
While it's not technically a pizza, participating Baskin-Robbins locations around the country are giving away free samples of Sweetheart Polar Pizza—an ice cream treat—from 3 p.m. to 7 p.m. for National Pizza Day 2018.
All customers who have downloaded the myPilot app will get an offer for a free slice of pizza at Pilot and Flying J Travel Centers on National Pizza Day.
Papa John's hasn't announced any National Pizza Day deals for 2018 yet, but you can sign up for email and text alerts to receive their latest pizza perks all year round.
For National Pizza month in October, the company offered a buy one pizza get one free promotion, right after the sweet deal they had for National Pepperoni Pizza Day (there can never be enough national pizza holidays, right?). Customers who used Visa Checkout to pay for their cheesy carbs on Sept. 20 received a coupon for a free pizza within the next 30 days.