You Can Get $2 Beers at Applebee's the Entire Month of May—Even When It's Not Happy Hour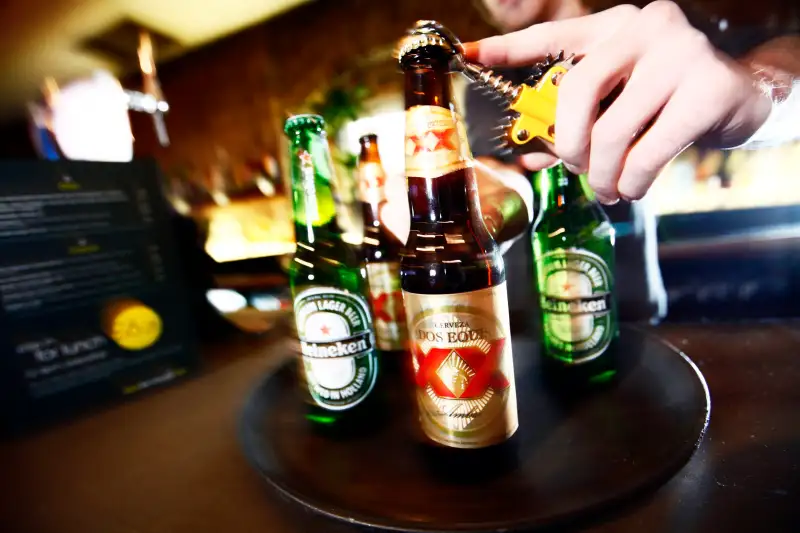 Jason Alden - Bloomberg/Getty Images
Applebee's has a new deal for the month of May — and some may say it's a very interesting one.
For the entire month of May, you can get a Dos Equis beer for just $2 at participating Applebee's. The $2 Dos Equis deal will briefly run concurrently with Applebee's popular $1 margarita promotion, which will be extended through May 5 for Cinco de Mayo.
"We thought our May Neighborhood Drink, the 2 Dollar Dos, would be an excellent compliment to the Dollarita and is a big win for our guests," said Patrick Kirk, vice president of beverage innovation at Applebee's in a statement.
A regular priced Dos Equis at Applebee's usually costs between $3.50 and $6.50, but the price varies by location and size. And if you're looking to enjoy a cold brew at home, Dos Equis six-packs typically sell for about $10 at most grocery stores.