How to Help Victims of the Nice Bastille Day Attack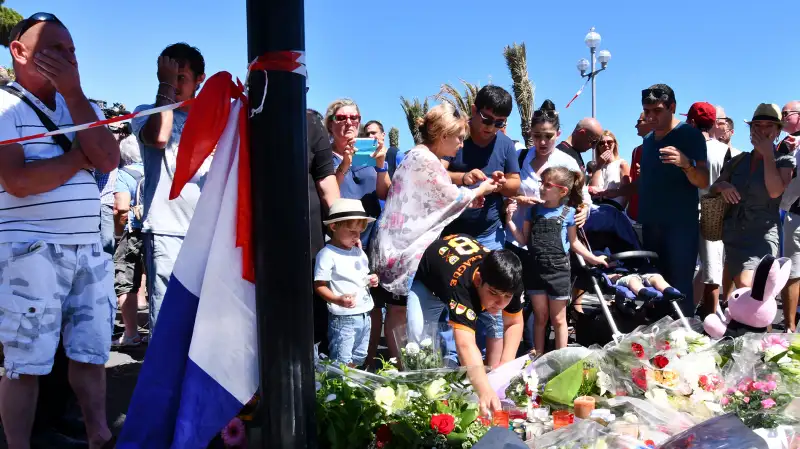 Mustafa Yalcin—Anadolu Agency/Getty Images
On Thursday, a truck drove at high speed into a crowds gathered to watch a Bastille Day fireworks display in the southern French city of Nice, killing at least 84 people and leaving many more in critical condition.
As French authorities continue to investigate who was involved and the motivation behind the attack, here's what you can do if you want to help their efforts and send support to the victims of the attack.
To give directly to French aid organizations, rather than international groups, consider:
Give for France: This fundraising campaign was started by the Fondation de France, France's largest grant-making charity, after the November 2015 terrorist attacks in Paris.
An English language version of the organization's website, run by its U.S. affiliate, Friends of Fondation de France, which is an IRS-recognized 501(c)(3) charity, is seeking donations for the Bastille Day attack, promising to send the funds raised to organizations "addressing the immediate and future needs of victims' families and survivors of the terrorist attack of July 14th, 2016 in Nice."
U.S. residents can easily give through the website or by texting "Paris" to 20222, which will trigger a $10 donation.
Read More: How to Talk About Terrorist Violence at Work
You can also give to other French organizations that directly aid victims and their families, such as the French Red Cross and the Catholic Relief Services.
To support international efforts to help terrorism victims, turn to the United Nations Victims of Terrorism Support Portal. Started by the UN's Symposium on Supporting Victims of Terrorism, this website includes a directory of organizations that support victims of terrorism, and was established as a communication and information hub for victims of terrorism.
Before giving any donation, consider who you are giving to. High-profile tragedies such as this have become common targets for scam artists looking to take advantage of people's generosity by impersonating charities or victims' families on crowdfunding platforms.
Following the 2015 Charlie Hebdo attack in France, the Federal Bureau of Investigation issued a warning about the "potential for fraudulent solicitations of donations for victims. These solicitations can come in many forms, such as crowdfunding platforms, e-mail campaigns, or cold calls, and perpetrators may divert some or all of the funds for their own use."
if contacted for donation, the FBI says to look out for the following red flags:
Refusal to provide detailed information about the organization or how the donation will be used;

Using a name closely resembling that of a reputable organization;

Pressuring individuals to donate immediately;

Asking for donations to be sent through wire transfers, cash, or virtual currency; and

Promising a monetary benefit in return for a donation.
Just last month, the IRS issued a similar warning about fake charity scams following the nation's deadliest mass shooting attack in Orlando.
You can check the validity of a charitable organization on GuideStar, which compiles data on more 1.8 million charities, and CharityNavigator, which ranks nonprofit transparency and accountability and tracks fake charities. Another way is to ask for the organization's tax ID and look them it with the IRS.
Be wary of giving through any crowdfunding campaigns hosted on crowdsourcing websites like GoFundMe, especially campaigns organized by or for the benefit of individuals. Many such efforts are legitimate, but there are few safeguards, and GoFundMe itself states on its website that "it's not feasible for GoFundMe to investigate the claims stated by each Campaign Organizer" and recommends you "only donate to people you personally know and trust."