Nickelodeon Thinks You'll Pay $6 a Month for a Netflix for Preschoolers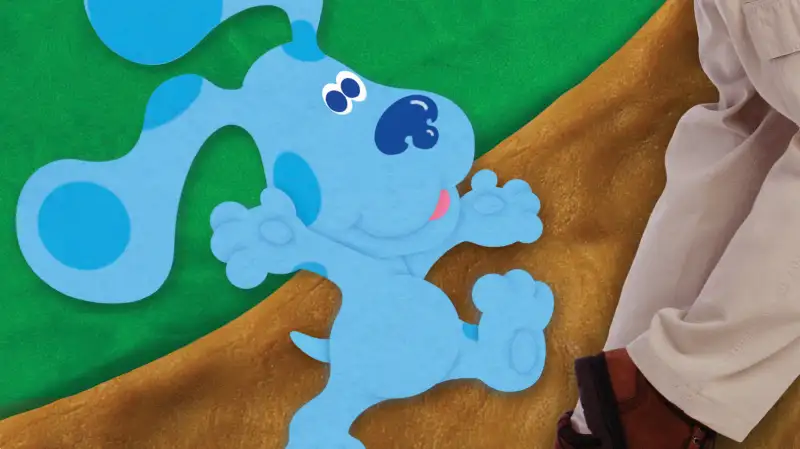 This week, Nickelodeon announced that it is launching a new app for the iPhone, iPad, and iPod touch, available at Apple's App Store starting March 5. The app will be a subscription video service called Noggin—the same name of the cable TV channel that was a predecessor of Nick Jr.—and it will offer as much ad-free viewing of "Blue's Clues," "Little Bear," and other preschooler fare as your little one's eyeballs can handle, at a price of $5.99 per month.
As Variety noted, "Nickelodeon continues to grapple with ratings declines at its traditional TV network, owing to viewers seeking video content on new kinds of screens." In a recent week, Nickelodeon's ratings among kids were down 35% compared to the same period a year ago. So you can't blame the Viacom-owned network for trying to do something to boost its audience and revenues.
But who is going to pay $5.99 a month this service? Starting at just $2 more monthly, you can be a subscriber to Netflix, which has plenty of content for children of all ages—it's even been adding reboots of kids' shows like "Care Bears," "Magic School Bus," and "Inspector Gadget"—as well as movies and shows for adults. The vast majority of consumers who are intrigued with streaming already subscribe to one or more service, such as Netflix, Amazon Instant Video (free for Prime members), or Hulu Plus, all of which have sections full of kids' content. There's also plenty of free kid-friendly streaming video out there (PBS Kids, for example). Finally, if you have a pay TV subscription that includes Nickelodeon, as most packages do, you can download the Nick Jr. app for free and watch unlimited, ad-free full episodes of "Dora the Explorer," "Bubble Guppies," and such.
It's unclear, then, why all that many families would need to pay another $6 a month for yet more preschooler streaming content.
If there's a parallel in the industry, it's CBS All-Access, the subscription streaming option that also charges $5.99 per month—and that many observers assume will fail. At least the CBS product is targeting adults, most obviously folks who are big fans of the network's shows, such as "The Good Wife" and various versions of "CSI" and "NCIS," as well as older programs like "Brady Bunch" and "Star Trek."
CBS All-Access has some hope of attracting grownup subscribers who are picky about what they watch and who like CBS's programming. But how many preschoolers do you know are picky about what they watch? Most of the kids we know are more than happy to be allowed to watch something—anything—on the iPad while their parents enjoy their meal at the restaurant.